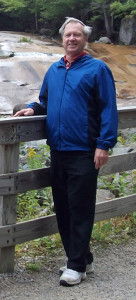 In 2015 Dr. Tom Ellis' lecture series will explore the dynamic nation of China. The four-week course sponsored by Tel Hai residents' Life Enrichment Committee (LEC) will be held Fridays in January from the 9ththrough the 30th from 1:00 to 3:00 PM.  This engaging instructor's style will attract great interest; please pre-register at your earliest opportunity to avoid disappointment. Dr. Ellis has offered numerous popular seminars on world cultures at Tel Hai since 2003.
Class sessions will be held in the Garrett Community Center's first floor Gathering Room on the Tel Hai campus located off Beaver Dam Road, east of Route 10. The course will explore the social, political and economic factors influencing China today. Dr. Ellis has spent over 40 years studying world cultures and traveling around the world and has made four trips to China alone. The course will ask and answer a series of questions regarding this nation's 3,000 year-long history and take a look into its future as well: How does geography impact the lives of the Chinese people? What is the Chinese view of life? How is their history influenced by the two major religions of the region? How and why did China turn to Communism? What has been the impact of post-1980 reforms in China? What is their current world view?
The public is welcome to take part in this interesting educational series. A $35 fee (check payable to Tel Hai) is requested at the first session; pre-registration is required. To join the course, please contact Judy Schweitzer, Wellness Supervisor at 610-273-9333, extension 2154 on or before January 5, 2015. Directions to the community can be found on the website: www.telhai.org by clicking on the "Visit/Contact Us" link or using your GPS with the 1200 Tel Hai Circle address.
PHOTO: Dr. Tom Ellis returns to Tel Hai on January 9, 2015 offering a four-week series on Chinese history, culture and its view of the future. The general public is invited to attend; the class fee of $35, payable to Tel Hai, will be collected at the first class session. Pre-registration is requested.