Inspiring creativity, innovation & excellence.
Tel Hai's Leadership & Management Teams are passionate about living out the mission of Tel Hai each day as they serve residents, team members, guests and each other. As experts in their fields, they are committed to inspiring creativity, innovation and excellence.
(Pictured: Front Row- Allyson Welsh, Katie Buck, Cynthia Dallara; Second Row- Katherine Clowney, Toni Balla, Tim Kaiser; Third Row- Jolene Weaver, Heidi Stoltzfus, Karen Horning, Keeli Looper, Sharon Canull, Devon Reynolds, Pauline Keetley; Back Row- Janice Williams, Scott Burkholder, Christine Fitzgerald, Dave Shenk, Tim Herr, Scott Miller)
Leadership Team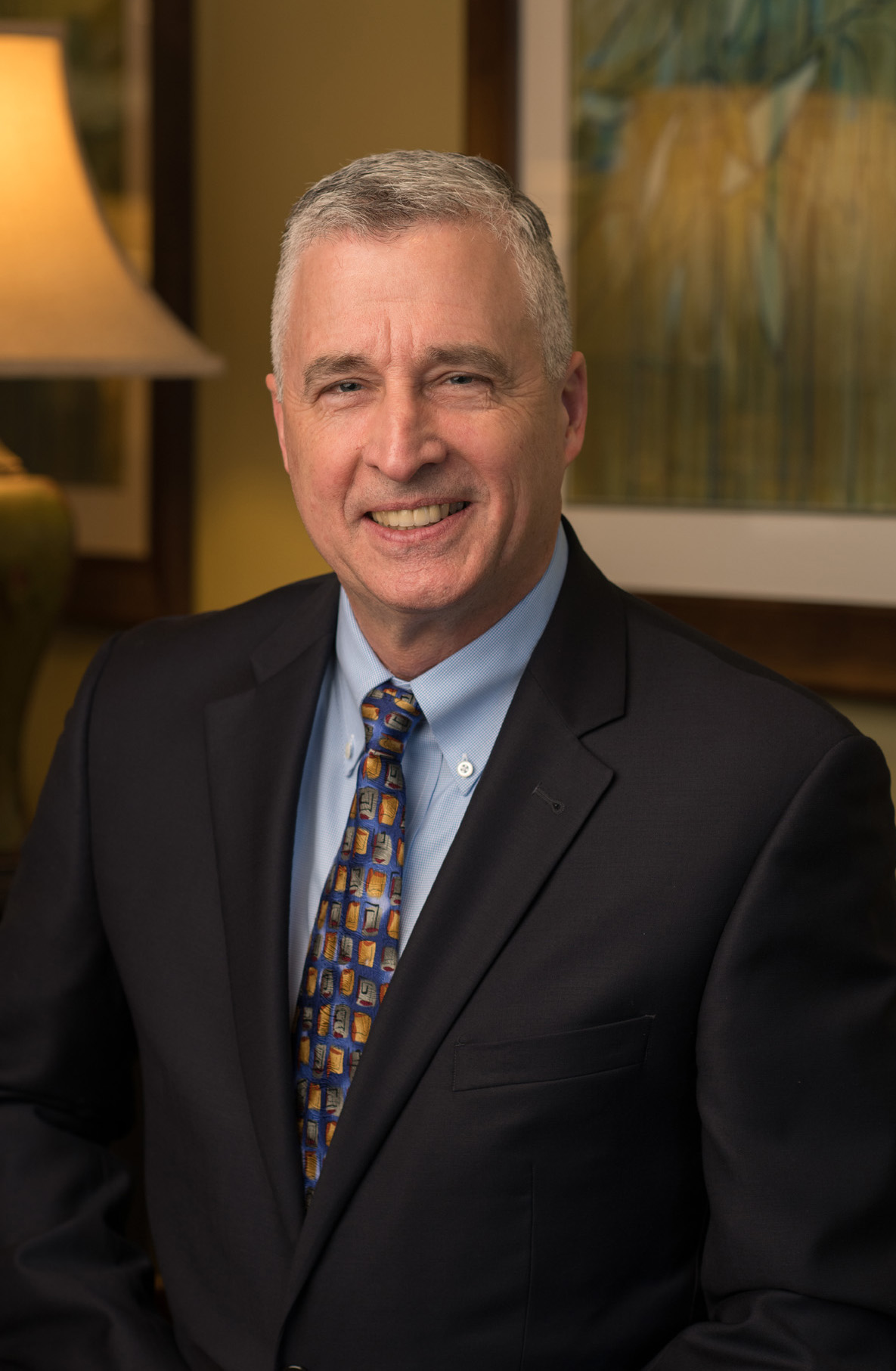 David Shenk MPA, NHA | President & CEO
Dave joined the Tel Hai team in 2016 as President and Chief Executive Officer. Dave reports to the Board of Directors and is responsible for the operations of all Tel Hai facilities, including hiring or supervising the hiring of all team members within various programs associated with Tel Hai Services, Inc. and its subsidiaries, the admission process to various facilities and strategic planning efforts. Dave was previously the Executive Director of Souderton Mennonite Homes & Dock Meadows. He also previously served in executive leadership positions at Mennonite Home Communities and Landis Homes Retirement Community. Dave earned his bachelor's degree in sociology from Eastern Mennonite University and a master's degree in public administration from Pennsylvania State University.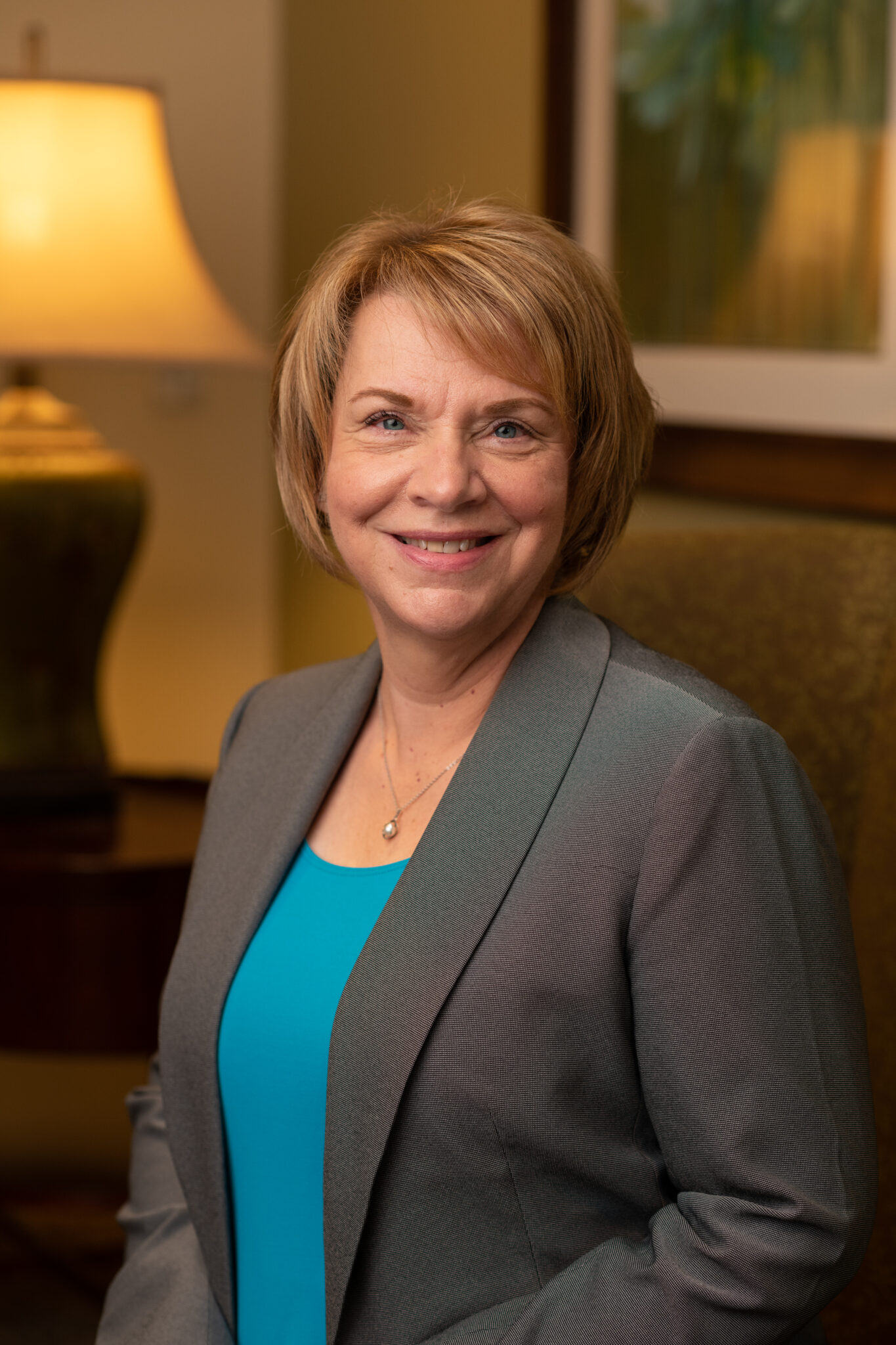 Sharon Canull | Chief Financial Officer
Sharon joined the Tel Hai team in 1982, growing in responsibility from a Receptionist & Accounts Payable/Receivable, to Business Manager, to Director of Finance, and currently Chief Financial Officer. Sharon is responsible for the development, execution and control of the facility's overall financial administration, general accounting policies and procedures, resident/patient business services, and financial and statistical reporting, including budget preparation. Sharon earned her bachelor's degree in accounting from Immaculata College and a master's degree in nonprofit management from Eastern University.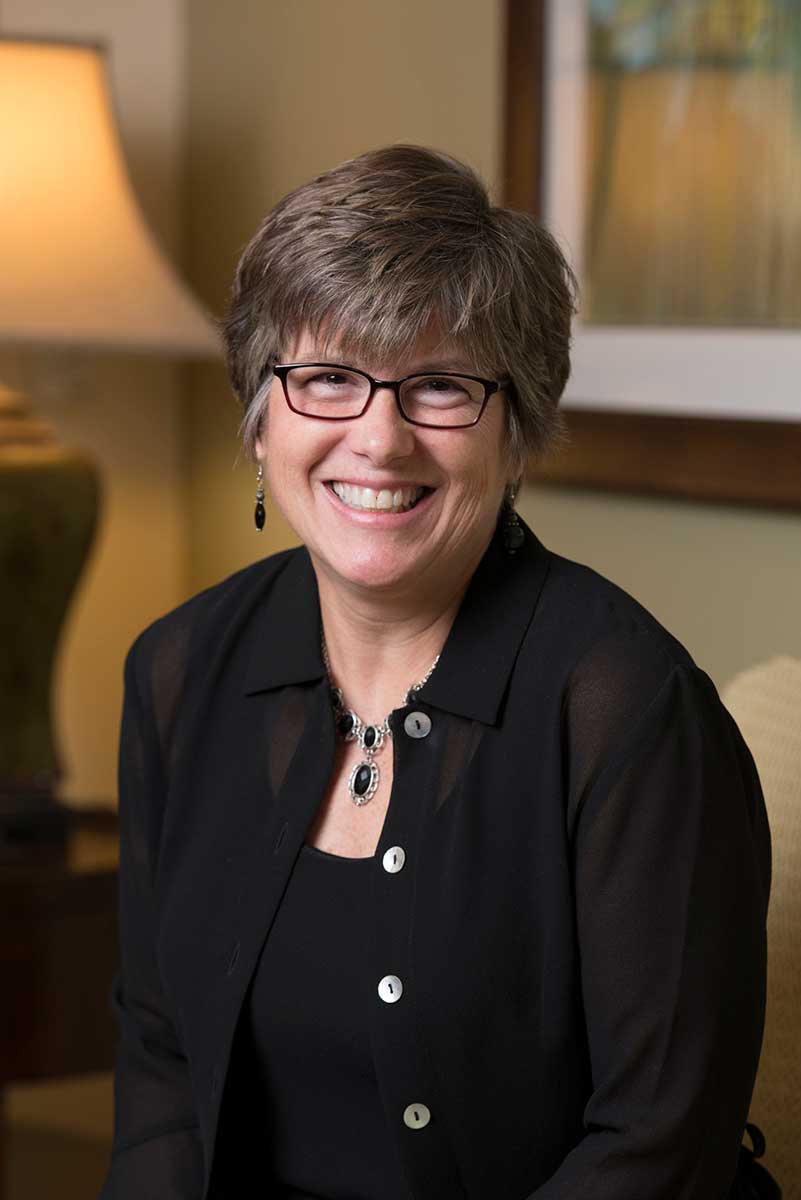 Karen Horning BSW, MPC | Exec VP, Resident Services
Karen joined the Tel Hai team in 2017 and is responsible for the successful operation of the health care center, personal care, residential living facilities, culinary services and for ensuring high-quality resident care in accordance with our mission. Karen began her career in long-term care at Tel Hai in the early 1980s, served 22 years at Garden Spot Village during their development and growth, and then returned to the Tel Hai family. She is passionate about serving elders with excellence. Karen earned her bachelor's degree in social work from Millersville University and a master's degree in professional counseling from Liberty University.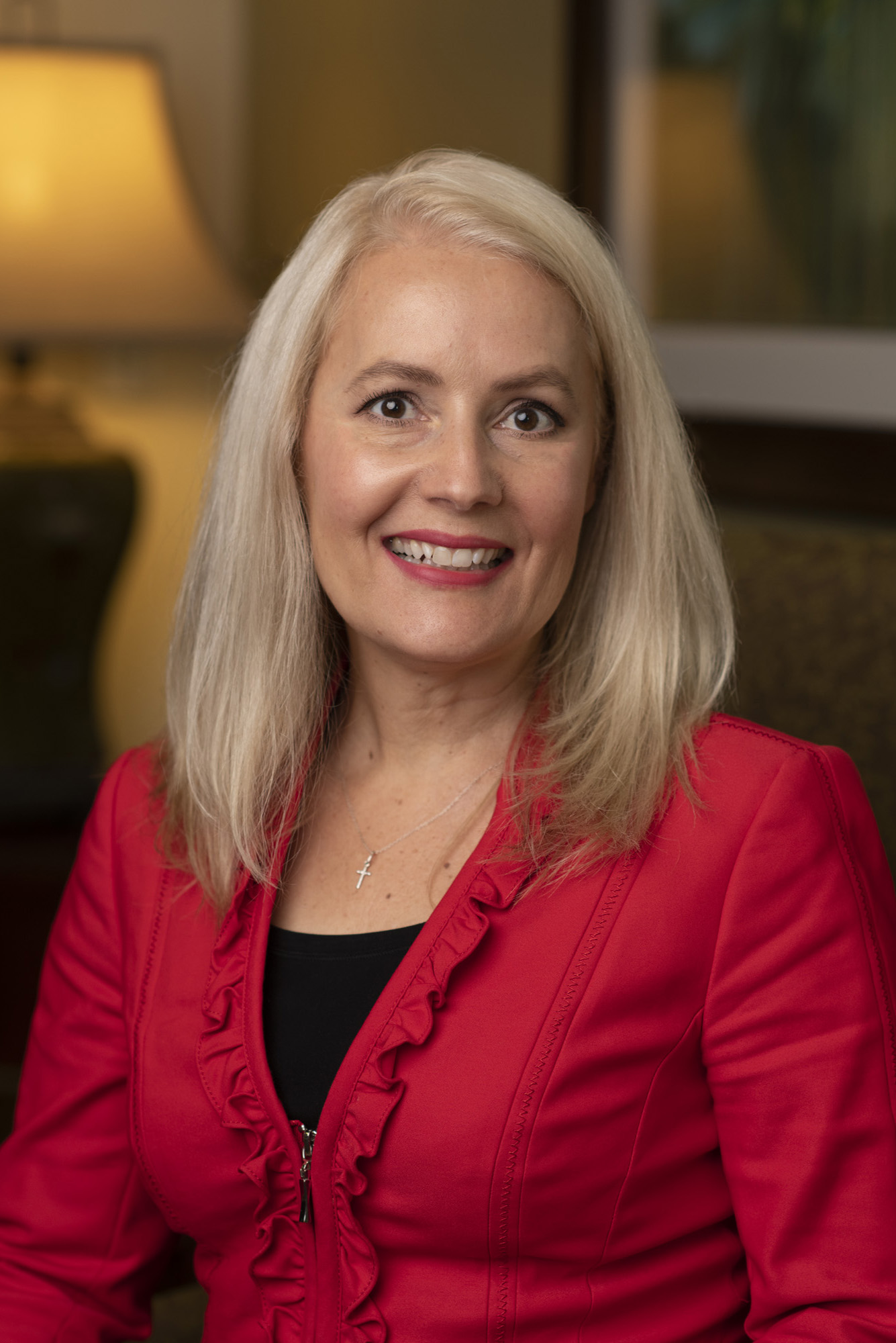 Heidi Erb Stoltzfus CPA, CFRE | Exec VP, Mission Advancement
Heidi joined the Tel Hai team in 2020 and directs all campus-wide marketing, branding, and communication efforts to fulfill Tel Hai's strategic goals and mission. Heidi also serves as Tel Hai's chief development officer. Heidi began her career as a public accountant with Ernst & Young and then moved to private education where she led successful campaigns to grow endowment and facilities for almost 26 years. Heidi served a term on Tel Hai's Board of Directors in the '90s and has long had an interest in aging services.  She earned her bachelor's degree in accounting from the University of Rio Grande, her certified public accountant license in 1993, and certified fundraising executive certificate in 2008.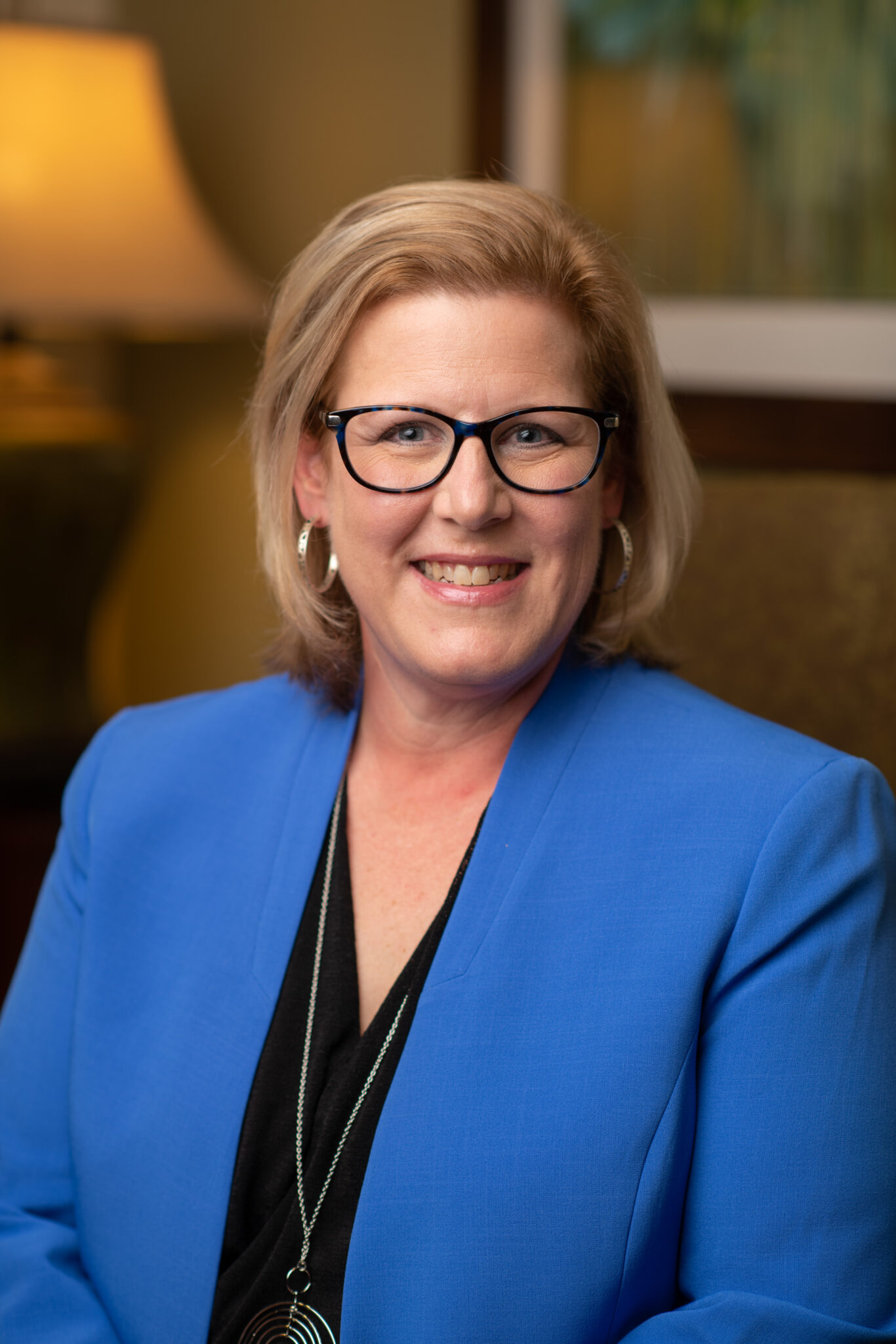 Keeli Looper SHRM-SCP | VP, Human Resources
Keeli joined the Tel Hai team in 2011 as Director of Volunteer Services. She was promoted to Vice President in 2015 and oversees the Human Resources department, benefits, employee engagement efforts, and ensures compliance with all employment law, governmental and legal requirements. Keeli received her bachelor's degree in business management from Northeastern State University and her SHRM-SCP certification in 2017.
Scott Burkholder PMP| VP, Facilities & Project Management
Scott joined the Tel Hai team in 2022 and is responsible for providing leadership to the Facilities Services and Information Technology teams.  Scott is also responsible for forward-reaching capital projects and future campus development efforts. Scott has more than 30 years of experience in the construction industry with more than 12 years of experience serving the senior living market. Scott earned his master's certificate in project management from Villanova University. He is certified as a Project Management Professional (PMP) and is a certified LEED AP in Building Design & Construction.
Management Team
The Management Team is composed of the Leadership Team and the following committed team members:
Toni Balla
Director of Purchasing
Katie Buck
Administrator, Residential Living
Katherine Clowney
Director of Nursing, Meadows Health Care Center
Cynthia Dallara
Administrator, Lakeview Personal Care
Christine Fitzgerald
Symbria Rehab Program Manager
Alicia Guthrie
Director of Development
Tim Herr
VP, Pastoral Care & Corporate Compliance Official
Tim Kaiser
Director of Information Technology
Pauline Keetley
General Manager, Culinary Services
Scott Miller
Director of Facilities Management
Devon Reynolds
Controller
Jolene Weaver
Director of Communications
Allyson Welsh
Director of Wellness & Resident Services
Janice Williams
Administrator, Meadows Health Care Center