Rich in heritage with a legacy of exemplary service.
Tel Hai Retirement Community is a nonprofit 501(c)(3), Life Plan Community (formerly a CCRC—continuing care retirement community) located in the beautiful countryside of Honey Brook Township, Chester County, Pennsylvania.
Tel Hai—meaning the Hill of Life in Hebrew—is a vibrant, caring community with a long-standing reputation of providing exemplary service and care that enables senior adults to live life to the fullest.  Read more about our age requirements.
We're mission-inspired to continue our legacy of exemplary service.

History & Heritage
Our story began in 1950 when parishioners from Maple Grove Mennonite Church of Atglen and Conestoga Mennonite Church of Morgantown purchased a 120-acre farm for church-related activities. Named Tel Hai to honor an early partnership between the property and the American Board of Missions to the Jews, the property was first used as a summer camp for inner-city children.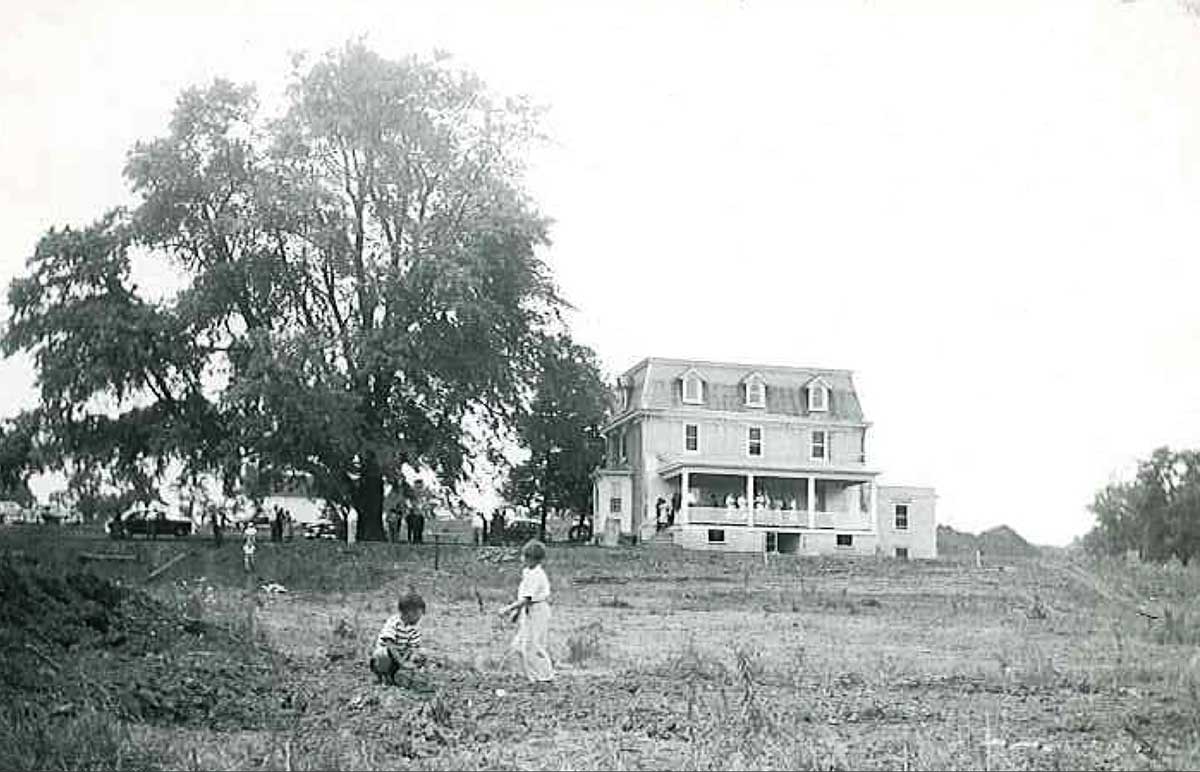 With intentions to better utilize the grounds, the camp's Board of Directors opened a convalescent home, called The Tel Hai Rest Home, in 1956. The property's original farmhouse was converted into a home for the aged and quickly grew to a capacity of 14 residents.
After six decades of expansion, we've grown to offer distinctive accommodations, dynamic amenities, and the full continuum of aging services, including residential living, personal care, respite care, memory support, health care, home care and short-term rehab & outpatient therapy services.
Today, we're home to more than 850 residents who are 'Redefining Retirement' their way… each and every day.

Mission, Vision & Core Values
Our Mission Statement: Motivated by Christ's love for all, our covenant is to provide a vibrant, caring community that enhances the lives of those served.
Our Vision Statement: To be an innovative Christian community, to inspire respect and purpose for each individual, and to excel in providing quality service.
Our Core Values: Building on the foundation of Tel Hai Retirement Community's Mennonite faith heritage, the services we provide today continue to flow from our Christian faith identity. Exemplified in the love of Christ, our faith guides us to embrace the following core values:
Integrity
We pledge to be honest and trustworthy in all that we do, fostering strong relationships built on accountability and honesty.
"The integrity of the upright guides them." Proverbs 11:3
Compassion
We commit to demonstrate, through actions and relationships, Christ-like love, kindness, understanding, and acceptance and, in so doing, honor the dignity and well-being of everyone we serve.
"Clothe yourselves with compassion, kindness, humility, gentleness, and patience." Colossians 3:12
Trust
We seek to promote an environment which recognizes the worth of each individual, encourages empowerment and collaboration and values transparency in behavior and authentic communication.
"Show that you can be fully trusted." Titus 2:10
Stewardship
We endeavor to exercise responsibility, care, and discernment in the use of resources entrusted to us through a commitment to vision, creativity, excellence, benevolence, and accountability.
"Now it is required that those who have been given a trust must prove faithful." 1 Corinthians 4:2
Community
We value a sense of belonging, a place where all feel accepted and treat each other with mutual respect, where a connection forged between residents, staff and volunteers empowers us, and where teamwork and fellowship are offered to all.
"Look out for the interests of others." Philippians 2:4
Operating Philosophy & Purpose
Tel Hai Retirement Community's operating philosophy, through all its activities, promotes wellness for residents, team members and the greater community. We believe that our Christian values should influence the operation of Tel Hai and guide all relationships.
We believe in the dignity and worth of each individual, regardless of race, color, religion, ancestry, age, sex, national origin, or disability.
We believe that residents have the right to retain and enhance their personal identity.
We believe that residents should be encouraged and assisted to retain or regain their independence.
We believe that the medical, social, physical, psychological and spiritual needs of each resident should be fulfilled.
We believe that residents should receive the best possible care at a competitive cost.
We believe that employment of team members by this community must be based upon qualifications and ability to function effectively, regardless of race, color, religion, ancestry, age, sex, national origin, or disability.
We believe that education is an important element in the development of quality team members.
Tel Hai Retirement Community's purpose is to…
Assist aging individuals and provide an active and satisfying lifestyle through a wide variety of residential, health care and personal services.
Assist residents to function at their highest level of independence and respond to the needs of their supporting loved ones.
Make a portion of our financial resources available to individuals with limited finances.
Provide orientation, education and encouragement to enable team members to accomplish their responsibilities and vocational goals.
Sustain financial strength while maintaining competitive and affordable services.
Provide a work environment that attracts, promotes and retains caring, competent and responsive team members and volunteers.