Recover faster & get back to being you.
We're committed to helping you navigate the road to recovery, whether it's related to a planned procedure or unexpected medical change.
Specializing in therapy for older adults, we're equipped to handle a variety of rehabilitative needs, including post-surgery, a fall-recovery scenario, prior to a planned procedure, or to continue a relationship built with a therapist during an Inpatient Therapy Services stay.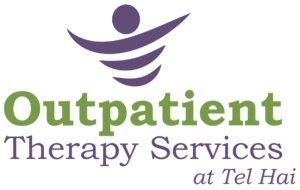 Our in-house skilled occupational, speech, physical and respiratory therapists provide treatment programs for a variety of physical and medical diagnoses, including falls, pain management, joint replacements, gait training, balance issues, urinary incontinence, and low vision.
Are you in need of Outpatient Therapy Services? We're here to help. Please contact us directly at 610-273-9333 ext. 4005 or email therapy@telhai.org or Request Information!