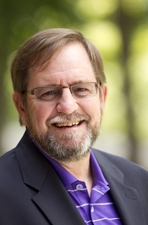 The Pastoral Care Department of Tel Hai invites the public to an informational seminar on Saturday, March 15 at 10:00am in the chapel on the community's campus. Dr. Kenneth H. Miller, professor from the Evangelical Theological Seminary in Myerstown, will offer a lecture and opportunity for discussion on "Ethical Considerations for End-of-Life Decision Making."  The presentation will explore the challenges of aging we will all face in our lifetime.
Dr. Miller, a professor of Christian Theology, earned his Ph.D. from Trinity Evangelical Divinity School in Highland Park, IL. He continues to serve in pastoral ministry for several central Pennsylvania congregations and taught at The Evangelical College of Theology in northeast India in 2007. He is heavily involved in his home community and serves as Community Representative to the Ethics Committee of Good Samaritan Hospital in Lebanon, Pennsylvania. He has authored articles in The Evangelical Journaland continues to enjoy his fulltime classroom duties at the seminary. Ken and wife, Julie, are residents of Myerstown.
The workshop is offered free of charge and will surely be of interest to multiple generations of family members. The Chapel at Tel Hai is located off Beaver Dam Road in Honey Brook Township. Directions can be found online at www.telhai.org under the "Contact Us" tab. Using your GPS please refer to the physical address: 1200 Tel Hai Circle. Questions can be directed to Chaplain Tim Herr at 610-273-9333, extension 2009.
PHOTO: The public is invited to attend a seminar led by Professor, Dr. Kenneth H. Miller of the Evangelical Theological Seminary on "Ethical Considerations for End-of-Life Decision Making" at the Tel Hai Chapel on Saturday, March 15, 2014 at 10:00am.