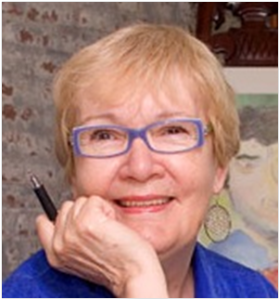 Tel Hai resident and memoir workshop leader, Donna McLay invites aspiring writers to the next memoir writing course scheduled to begin its seventh season on January 8, 2014. Donna says, "Each person's life is unique as a fingerprint. No one else has had your experiences. Do you have a story to tell? Perhaps there's a book you'd like to write. Last summer, workshop member, Bob Thompson published his World War II Scrapbook, which was begun in our first memoir class held in 2008. You can do it too!"
Mrs. McLay offers an eight-week writing course on Wednesdays from 1:00 to 3:00pm in the Magnolia Room of the Garrett Community Center on Tel Hai's campus. Sessions will be held January 8 through March 5 (skipping February 5, 2014). The $25 course fee is payable to Donna McLay at the first class. Pre-registration is requested. Please contact Donna at 610-273-4605 to register.
Tel Hai is located off Beaver Dam Road in Honey Brook Township, east of Route 10. The nationally accredited community, established in 1956, offers a variety of residential accommodations, personal and health care, and rehabilitation services on its 149 acre campus. For directions visit the website: www.telhai.org and click on "Contact Us."
PHOTO: Memoir Writing instructor, Donna McLay will offer an 8-week writing course beginning on Wednesday, January 8 on Tel Hai's campus. Participants are encouraged to create memoirs of their own life experiences to share. Pre-registration is requested by calling the instructor at 610-273-4605.