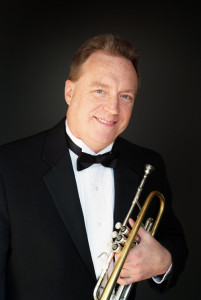 Tel Hai's Concert Series continues in 2014 with a performance by Scott Marino on trumpet. The program will be offered free of charge on Sunday, January 5 at 7:30 PM in the community's Auditorium/Chapel located on the Tel Hai campus off Beaver Dam Road. The public is invited to join residents and staff for this program of fine classical music including Mozart, Grieg, and Debussy among others. Pianist, Jeffrey Uhlig will accompany Mr. Marino.
Mr. Marino is a graduate of the Curtis Institute of Music in Philadelphia. His teachers included principals of the New York Philharmonic, the Philadelphia Orchestra and the Louisville Orchestra. His professional career began at 18 when he began substituting with the Philadelphia Orchestra.  As a principal player Scott has performed with the New Jersey Symphony, as a Concerto Soloist of Philadelphia, Orchestra Sinfonica of Torino (Italy), New York National Opera Orchestra and the Trenton Symphony of New Jersey. He has also performed with the New York Philharmonic, New York City Opera Orchestra, the Metropolitan Opera Orchestra, the Pennsylvania Ballet Orchestra and the Long Island Philharmonic as a substitute player.
Mr. Marino taught in the Governor's School of Pennsylvania, Glassboro State College (NJ—now Rowan University) and the Hebrew Art School of New York. Presently Scott has a private trumpet studio in Philadelphia and is a free-lance player—primarily in Philadelphia and New York City.
Mr. Marino will be accompanied on piano by returning favorite, Jeffrey Uhlig. Mr. Uhlig has appeared as a collaborative pianist in numerous concerts in the US and in Russia. Highlights include performances in Washington, DC, and at Carnegie Hall in New York City. Jeffrey is sought after to accompany notable singers and instrumentalists as well—including many members of the Philadelphia Orchestra, the New York Philharmonic and the Metropolitan Opera. Mr. Uhlig is a chamber music player, vocal coach and also serves on the faculty of the Settlement Music School in Philadelphia. In New Jersey, Mr. Uhlig is principal keyboard with the Princeton Symphony Orchestra and the Ocean City Pops.
Directions to the Tel Hai campus can be found on the website: www.telhai.org or by GPS using the physical address 1200 Tel Hai Circle, Honey Brook.
PHOTO: The Tel Hai community's Concert Series continues with a performance by Scott Marino on trumpet on Sunday, January 5, 2014 at 7:30pm. Marino will be accompanied by returning favorite, Jeffrey Uhlig on piano.