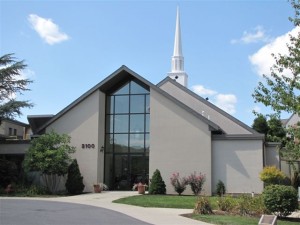 Honey Brook Twp, PA—Tel Hai's annual blood drive will be held in the community's Chapel on Thursday, January 30, 2014 between the hours of 10:00 AM – 3:00 PM.  This year's recipient organization will be the Miller-Keystone Blood Center, an independent, not-for-profit 501(c)(3) organization established in 1971 that serves as a blood products provider to several local hospitals including Brandywine Hospital, Phoenixville Hospital, the Reading Health System and St. Joseph Medical Center. This year's message is concise: "Make another heart beat—donate blood."
Every pint of blood donated has the potential to help up to four people—why not contribute and make a difference in your community? Those donating at Tel Hai on January 30 will receive blood pressure and cholesterol checks. The cholesterol test results will be forwarded to the donor by mail.
Those wishing to donate can make an appointment by calling Amy at 610-273-9333, extension 2510. You can also register electronically by using a link on Tel Hai's website. Go to www.telhai.org and click on the "News" tab on the home page and select "Press Releases." The link to the Miller-Keystone Blood registry will appear at the bottom of the Annual Blood Drive press release. Directions to the Tel Hai campus located off Beaver Dam Road east of Route 10 can be found on the community's website by clicking on the "Contact Us" tab and selecting "Directions." When using your GPS please use the street address 1200 Tel Hai Circle.
Click Here to sign up electronically
PHOTO: The Tel Hai Chapel will be the site of the annual blood drive held Thursday, January 30, 2014 from 10:00am to 3:00pm. Appointments can be made by calling 610-273-9333, extension 2510.