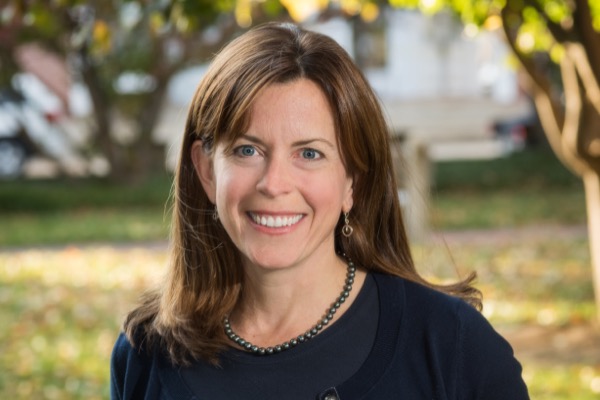 Tel Hai Retirement Community invites the community to attend a Tel Hai Life Enrichment Committee Event called "Cultural Differences: Inside & Out" with Dr. Beth Morling on Thursday, January 26 at 1:00 PM in the StoneCroft Center for Worship & Performing Arts. Join us for this free educational lecture. This event is open to the public.
Dr. Morling returns to Tel Hai for another enthralling lecture! She will provide an introduction to the discipline of cultural psychology, which is the study of how culture shapes human psychology. Cultural psychologists measure cultural difference both "inside the head" (at the level of individual people), and "outside the head," by documenting culturally-different products, texts, or institutions.
Dr. Morling earned her B.A. in Psychology from Carleton College and her Ph.D. in social and personality psychology from the University of Massachusetts-Amherst. She taught at liberal arts colleges (Union College and Muhlenberg College) before teaching at the University of Delaware. Throughout her career, she has focused on both classroom teaching and cultural psychology research. She regularly teaches courses on research methods, cultural psychology, the self-concept, and the teaching of psychology, and has published a textbook in research methods. Beth's most recent scholarly research has focused on how culture shapes human motivation and social life, as well as where cultural differences are located and measured—whether within the person, or in cultural products such as media, texts, or buildings. She is a Fulbright scholar, having lectured and conducted research in Kyoto, Japan from 2010-11. She was the 2014 Delaware State Professor of the Year, an award from CASE and the Carnegie Foundation for the Advancement of Teaching.
Event is hosted in the StoneCroft Center for Worship & Performing Arts, on the campus at Tel Hai, located at 4000 Tree Line Drive, Honey Brook. We are only 3 short miles east of Route 10 off Beaver Dam Road. Follow Beaver Dam Road to the campus of Tel Hai, then turn onto Tree Line Drive and follow signs to StoneCroft. Parking is available adjacent to the StoneCroft commons main entrance.
Tel Hai Retirement Community, an accredited nonprofit continuing care retirement community, has provided high quality and compassionate care since 1956. For more information or directions, please visit www.telhai.org.
__________________________________
Founded in 1956, Tel Hai Retirement Community is a non-profit, 501(c)3 Life Plan Community (formerly a continuing care retirement community) located in the rolling countryside of Chester County in Honey Brook Township. Tel Hai offers the full-continuum of aging services including residential living, personal care, health care, , home care services and therapy services. Tel Hai is dedicated to providing high quality care and services to enhance personal dignity, autonomy and lifelong enrichment as a demonstration of Christ's love for all persons, including more than 850 residents and 500 team members. Tel Hai is nationally accredited by the independent Commission on Accreditation of Rehabilitation Facilities-Continuing Care Accreditation Commission (CARF-CCAC.)