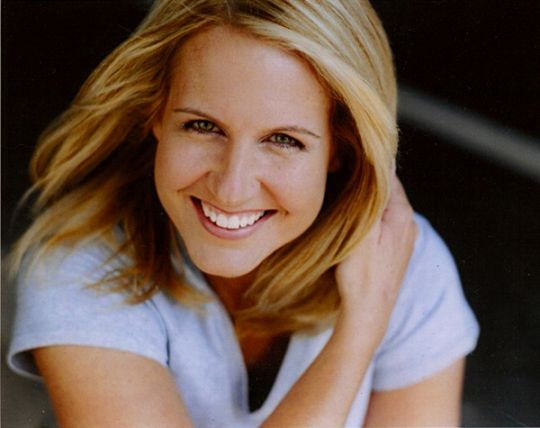 Tel Hai Retirement Community invites the public to a 'Tel Hai Concert Series' performance by vocalists Kristine Fraelich and Jeffrey Coon in 'Tel Hai Goes Pop!' on Saturday, June 27 at 7:30 PM in the community's chapel located off Beaver Dam Road in Honey Brook Township.  Admission to the event is free and open to the public.
A spectacular musical evening featuring light classics, ragtime, popular songs and hits from Broadway, Fraelich and Coon will be joined by Luigi Mazzochi on violin, Mark O'Kain on the marimba and xylophone, and Jeffrey Uhlig on the piano.
Fraelich, a soprano, was last seen as Emily Hobbs in the Walnut Street Theaters production of ELF.  She has been performing professionally throughout the Philadelphia area at most of Philly's top theaters including the Arden Theater, Walnut Street Theater, the Kimmel Center and the Academy of Music.  She made her Broadway debut in "The Civil War,"  toured throughout the United States as the narrator in "Joseph and the Amazing Technicolor Dreamcoat," and sang with the Broadway Gospel Choir at Carnegie Hall.
Coon, a baritone, has been a member of Philadelphia's theatre community since graduating from the University of Pennsylvania in 1992.  He has performed in close to 100 professional productions and worked at most of the area's theatre companies including Walnut Street Theatre, Arden Theatre Company, Act 2 Playhouse, Philadelphia Theatre Company, Prince Music Theatre and many others.
Mazzocchi, a native of Venezuela, is a founding member of the Serafin String Quartet, performing twice at Weill Recital Hall.  He is currently a member of the Orchestra of the Opera Company of Philadelphia, The Pennsylvania Ballet, The Delaware Symphony, The Ocean City Pops, Gaudeamus Ensemble, and the Faculty of the Wilmington Music School.
O'Kain is principal percussionist with The Ocean City POPS Orchestra in Ocean City, New Jersey.  In addition, he is the orchestra's Personnel Manager and Music Librarian.  In the 2013-2014 season, he was percussionist on the National Tour of "Porgy and Bess." Recently, he toured all over North America for several seasons with "Mary Poppins."
Uhlig has appeared as collaborative pianist with notable performances at The Phillips Collection in Washington, DC and at Weill Recital Hall at Carnegie Hall in New York.  He plays regularly with many members of The Philadelphia Orchestra including Concert Master David Kim, Principal Cellist, Hai-Ye Ni and Principal Trombonist, Nitzan Haroz.
PHOTO: Kristine Fraelich performs live at Tel Hai Retirement Community on Saturday, June 27 at 7:30 PM in  'Tel Hai Goes Pop!'  Admission to the event is free and open to the public.
Tel Hai Retirement Community, an accredited nonprofit continuing care retirement community, has provided high quality and compassionate care since 1956.  The campus is located at 1200 Tel Hai Circle, Honey Brook, PA., three miles east of Route 10 off Beaver Dam Road. For more information or directions, please visitwww.telhai.org.