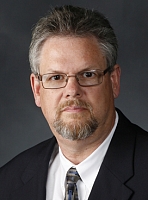 Tel Hai is a beacon of light in the community reflecting strong Christian values. As I approach my 12th year of service on the Board of Directors, I continue to see strong leadership in our management team, the staff, the volunteers, our partners in service, and our residents.
A community banding together not only to support each other, but a shining light for community service throughout the local area.
The Tel Hai Board of Directors are elected by the Tel Hai Association and charged with overseeing the day-to-day administration of the community through its management team. Thank you to the following individuals who currently serve on the board:
Joanne Belson, Board Member: Retired Educator & Resident
Douglas Brubaker, Vice Chairman: Director of Safety & Communications, Brubaker, Inc.
William F. Colby, Jr., Board Member: Partner, Barley Snyder, LLC
Stephen Crane, Board Member: Senior Pastor, Maple Grove Church
Marlin Hershey, Board Member: Director Resource Development, Mennonite Development Economic Assoc.
Robert Hoffman, Board Member: Retired Engineer & Resident
Wendel L. King, Board Member: Investment Advisor & Partner, Comprehensive Companies
Lonnie L. Martin, Treasurer: Controller, Lancaster Bible College
Gary R. McEwen, Secretary: Director of Land Acquisition, Berks Homes
Cindy Petersheim, Board Member: Senior Advisor for Development, Messiah College
Larry S. Shaub, Board Member: CPA/Principla, Reinsel Kuntz Lesher LLP
Joseph J. Swartz, Board Member: President & CEO, Tel Hai Retirement Community
Thank you,
Howard A. Moss, Jr.
Chairman of the Board of Directors