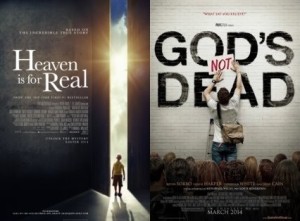 Tel Hai Retirement Community will hold a series of 'Movie Afternoons' in March, which are free and open to the general public to attend:
Sunday, March 1, 2015: 2:00 PM in the Auditorium/Chapel- 'Heaven is for Real' is a 2014 American Christian drama film directed adapted from the 2010 book with performances by Greg Kinnear, Kelly Reilly, Jacob Vargas, and Nancy Sorel. The plot centers on a four-year-old boy, Colton Burpo, who says he experienced Heaven during emergency surgery.
Sunday, March 8, 2015: 2:00 PM in the Auditorium/Chapel- 'God's Not Dead' is a 2014 Christian drama film directed by Harold Cronk, and stars Kevin Sorbo, Shane Harper, David A. R. White and Dean Cain. The film follows an evangelical Christian college student, Shane Harper, who finds his faith challenged by a philosophy professor who believes that God does not exist.
Tel Hai Retirement Community, an accredited nonprofit continuing care retirement community, has provided high quality and compassionate care since 1956.  The campus is located at 1200 Tel Hai Circle, Honey Brook, PA., three miles east of Route 10 off Beaver Dam Road. For more information or directions, please visit www.telhai.org.