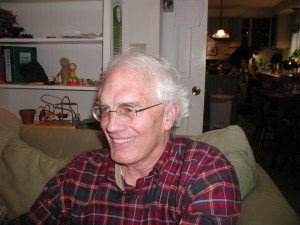 Honey Brook Twp, PA—Tel Hai's Life Enrichment Committee (LEC) concludes its program schedule for the season with an interesting variety of topics throughout the month of June. All programs will be held at one o'clock in the Gathering Room of the Garrett Community Center on Tel Hai's campus located off Beaver Dam Road, east of Route 10.
On Friday, June 6, Dr. Robert D. Swartley will offer a program on "Modern Dentistry." This self-described student, engineer, dentist, teacher and medical researcher offers a fascinating perspective on oral health. Regarding the body as "the temple of God," Dr. Swartley holds a respect for the human body that directs his dental practice. He looks forward to sharing the wonderful progress that's been made in 21st century dental treatment and the impact of oral health on heart and brain health. Learn what "excellent dentistry" looks like.
The Friday, June 13 program features Assistant District Forester, Rick Hartlieb of the Department of Conservation and Natural Resources. Pennsylvania's forests have had significant impact on the commonwealth's economy and have provided enormous recreational, aesthetic and environmental benefits. Learn how we can protect and conserve this valuable resource that is literally in our own backyard. The Tel Hai community, which is part of the William Penn Forest District, is currently engaged in sustaining a "stewardship forest" on its campus.
The program offered on Friday, June 20 presented by Tel Hai's Wellness Director, Chasity Brown is entitled "Balancing Wellness." Instead of viewing "wellness" as merely physical health, exercise or nutrition she will review the varied dimensions of wellness employed at Tel Hai encompassing social, emotional, spiritual, nutritional, vocational, intellectual and physical aspects. Learn how each of these elements contributes to enjoyment and quality of life—all lifelong.
The general public is invited to participate in these programs planned on the Tel Hai campus; all are offered free of charge. Tel Hai, a nationally accredited nonprofit senior community offers a variety of housing, personal and health care, rehabilitation, and Child Day Care services.
PHOTO 1: Dr. Robert D. Swartley will present a fascinating overview of 21st century dentistry and health on Friday, June 6 at 1:00pm in the Garrett Community Center located on the Tel Hai community's campus.

PHOTO 2: Tel Hai Director of Wellness, Chasity Brown, will address the dynamic elements that influence our health and quality of life in her presentation "Balancing Wellness" on Friday, June 20 at 1:00pm in the Garrett Community Center.