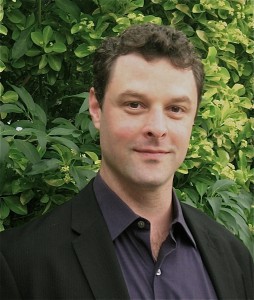 The Tel Hai Concert Series continues on Sunday, May 4 at 7:30pm in the campus Chapel with a presentation of the "Best of Classic Broadway" by Dominic Inferrera, baritone, and Elisa Matthews, soprano. They will be accompanied by returning favorite, Jeffrey Uhlig on piano. The concert is offered free of charge and the public is welcome to attend.
Inferrera and Matthews will perform selections from classic Broadway musicals including "Brigadoon," "Camelot," "Show Boat," "Carousel," and "The Phantom of the Opera," among others. This is a dream come true for those who love musical theater.
Dominic Inferrera gained attention for the variety of his repertoire which includes opera, oratorio, musical theater, pop, jazz and contemporary music. He won acclaim for his role in Six Characters in Search of an Author with the Opera Festival of New Jersey and as the title character in the operatic adaptation of The Curious Case of Benjamin Button.  Most recently he performed in the jazz opera A Space in the Heart. He has performed with the Seattle Symphony Orchestra, the Oregon Symphony, Colorado Symphony, The Naples (FL) Philharmonic and the Meredith Monk Ensemble.
Elisa Matthews holds a Master of Music degree from Pennsylvania State University. Described as "a total performer" with compelling stage presence, she recently appeared in Show Boat at the Media Theatre and in an award-winning production of Sweeney Todd with the Arden Theatre Company, and A Christmas Carol with People's Light & Theatre. She garnered rave reviews for her operatic performances with Opera Delaware, The Opera Company of Philadelphia, Center City Opera Theater and Bard Music Festival.
Jeffrey Uhlig is a widely known collaborative pianist who has performed throughout the United States. Notable among them were his performance at The Phillips Collection in Washington, DC and at Weill Recital Hall at Carnegie Hall in New York. He holds a Master of Music degree from West Chester University and is the Principal Keyboard and Vocal Coach with the Ocean City (NJ) Pops Orchestra. He is in demand as a chamber music player, vocal coach and accompanist and is a faculty member at the Settlement Music School in Philadelphia.
Directions to Tel Hai can be found on the website: www.telhai.org under the "Contact Us" tab; with GPS please use the 1200 Tel Hai Circle physical address. A nationally accredited nonprofit community, Tel Hai—the "Hill of Life"—has served seniors since 1956.
PHOTO: Dominic Inferrera, baritone, will perform selections from classic Broadway musicals at Tel Hai on Sunday, May 4 at 7:30pm with soprano, Elisa Matthews and accompanied by pianist, Jeffrey Uhlig.