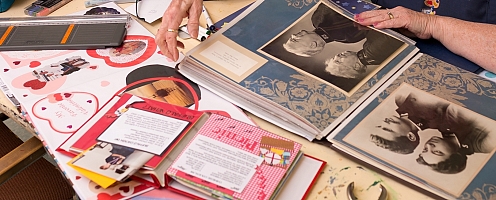 Come out and enjoy our Fourth Friday Open House held from 1-3 in our Welcome Center!
Tour the StoneCroft Pearl model apartment, selected cottages and meet Tel Hai residents—your future neighbors!
Our "Fourth Friday" program each month will feature Tel Hai residents or future residents sharing a hobby or special interest in the Welcome Center. On February 28 you will enjoy "Indoor Fun: Scrapbooking and Card Making" presented by Tel Hai resident, Karen Runyon. You can also enjoy a display of fine pen & ink drawings by Martin May of Romansville in the Welcome Center "gallery."
We look forward to seeing you on Friday!