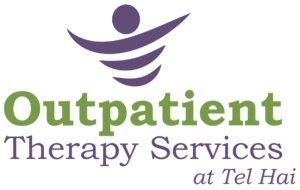 When you hear the term Outpatient Therapy, what is the first thing that comes to mind? Stretching, exercise, ice packs…?
You don't have to have a traumatic injury to benefit from Outpatient Therapy Services. Here at Tel Hai, you have access to a team of professional Physical Therapists, Occupational Therapists, and Speech Pathologists to help guide you to a better quality of life.
Our team can provide therapy services prior to a planned procedure, after surgery, or if you simply want to improve the quality of daily activities. Our therapists can help with falls, pain, urinary incontinence and balance issues.
Tel Hai is equipped with state-of-the art equipment and direct access to the StoneCroft Aquatics Center that our therapists utilize while working clients. We treat and address a wide variety of physical and medical diagnoses. You will never have to worry about squeezing in appointments since our team members provide flexible appointment times in our StoneCroft Health Suite.
Best yet, we serve individuals from the greater community, team members and their families.  We are open and ready to serve!  Prior to any assessment or treatment, we will review your care options and verify insurance eligibility coverage and potential member responsibility fees for outpatient therapy services.
Are you in need of Outpatient Therapy Services? We're here to help. Tel Hai Therapy Services are powered by Symbria. Please contact us directly at 610-273-9333 ext. 4005 or email therapy@telhai.org