Join Tel Hai Retirement Community for 'Heart Health Education Day' with dynamic, educational programming on Friday, February 19, 12:00 PM to 1:30 PM in the Garrett Community Center's 'Gathering Room.'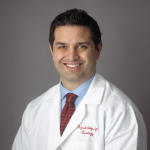 First up is Dr. Rajesh Reedy, DO, a cardiologist from Brandywine Valley Cardiology from Noon to 12:45 PM. He will be presenting on the anatomy of the heart and the many conditions that affect the heart. Dr. Reddy's presentation will conclude with a question and answer session from the audience.
Next, Tel Hai's Clinical Dietitian, Sybil Oswalt, RD, CSG, LDN, will be presenting on how to keep your heart healthy through diet and exercise from 1:00 PM to 1:30 PM.  Sybil will also be available for a Q&A session after her presentation.
This 'Heart Health Education Day' will be brought to you by Tel Hai Retirement Community and Brandywine Hospital. Questions?  Please contact Sarah Wysocki, Director of Wellness Services, at 610-273-9333 x2129 or swysocki@telhai.org for more details.
Life at Tel Hai Retirement Community is enriching and rewarding. We welcome the greater community and public to participate in this event! See you soon on the campus of Tel Hai!
Event is hosted in the Garrett Community Center on the campus at Tel Hai, located at 1200 Tel Hai Circle, Honey Brook. We are only 3 short miles east of Route 10 off Beaver Dam Road. Follow Beaver Dam Road to the campus of Tel Hai, then turn onto Tel Hai Circle.