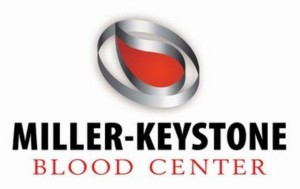 Join Tel Hai Retirement Community as we donate blood to the Miller Keystone Blood Center, on Thursday, January 14 from 10 AM to 3 PM in our Auditorium/Chapel. Advanced sign-up is required by contacting Amy Whary, Director of Volunteering, at awhary@telhai.org or 610-273-9333 ext. 2010.
Established in 1971, Miller-Keystone Blood Center is an independent, not-for-profit, 501(c)3 community organization that serves as the only blood provider to local hospitals in Berks, Bucks, Carbon, Dauphin, Lehigh, Luzerne, Northampton, and Schuylkill (PA), and Hunterdon and Warren (NJ) counties; only blood donated through MKBC is transfused at these facilities.
Miller-Keystone Blood Center is not affiliated with the American Red Cross. MKBC is a member of America's Blood Centers (ABC), a national network of independent, non-profit community blood centers that provide approximately 60% of the blood products transfused in the United States.  Not-for-profit, Pennsylvania-based MKBC is one of the nation's best-regarded, highly experienced blood centers.
For more information on donating blood, visit www.giveapint.org.
Life at Tel Hai Retirement Community is enriching and rewarding. We welcome the greater community and public to participate in this event! See you soon on the campus of Tel Hai!
Event is hosted in the Auditorium/Chapel on the campus at Tel Hai, located at 1200 Tel Hai Circle, Honey Brook. We are only 3 short miles east of Route 10 off Beaver Dam Road. Follow Beaver Dam Road to the campus of Tel Hai, then turn onto Tel Hai Circle.