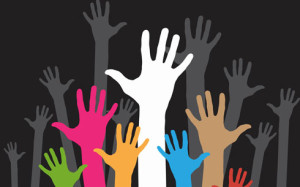 Tel Hai Retirement Community invites community youth— between the ages of 12 and 16— who are looking for meaningful summer volunteer opportunities to consider the Tel Hai.  Applications for the 2015 Summer Youth Volunteer program, which spans from June 22 through August 14, are now available by contacting Amy Whary, Director of Volunteer Services, at 610-273-9333, extension 2010 to receive an application.
All students are asked to complete the application and submit two written references for review on or before May 1.  A personal interview will then be scheduled during the weeks of May 11 through May 22. Final selection for acceptance in the program will be based on the maturity, skills and experience of each applicant.
Volunteer service at Tel Hai provides an excellent learning experience for youth interested in a health care career. Summer volunteer work also offers opportunities for those desiring to perform valuable community service. Work assignments for program participants are offered throughout the campus including the health care center, activities and therapy  departments, business office, grounds, , gift shop, café, chapel and central supply.
Tel Hai Retirement Community, an accredited nonprofit continuing care retirement community, has provided high quality and compassionate care since 1956.  The campus is located at 1200 Tel Hai Circle, Honey Brook, PA., three miles east of Route 10 off Beaver Dam Road. For more information or directions, please visit www.telhai.org.