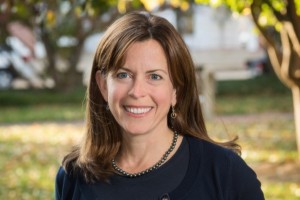 Dr. Beth Morling, named the 2014 Professor of the Year by the Carnegie Foundation, will be the featured speaker on Thursday, January 29, 2015 in the Auditorium/Chapel on Tel Hai's campus located off Beaver Dam Road in the township, east of route 10. Dr. Morling's topic The Psychology of Food, will offer a fascinating view into our own eating habits and those of other cultures. Her program, coming on the heels of a very food-rich holiday season when culture and food become hard-wired in memory is timely.
Learning about the psychology of food can enlighten us about what, why and how much we eat. It can also teach us some basic lessons about psychology in general. The presentation will survey some basic questions about the human eating experience. Are sweet and bitter foods the same sweetness or bitterness to you and me? How can we tell? Why might we eat more than we intend to? How can small changes to our eating environment cause us to eat more of the good stuff and less of the "bad?"
Beth Morling is a social and cultural psychologist and Professor at the University of Delaware's Department of Psychology and Brain Sciences. She regularly teaches courses on research methods, cultural psychology and the self-concept. Dr. Morling's course on the Psychology of Food was developed as a special course offering for 2015. Her scholarly research has focused on the ways culture shapes our motivation and social lives—as well where cultural differences are identified and measured. She is a Fulbright scholar and had lectured and conducted research in Kyoto, Japan during 2010-2011.
The general public is encouraged to attend this fascinating program presented in Dr. Morling's engaging style on Thursday, January 29 at 1:00pm at Tel Hai. Directions can be found on the website: www.telhai.org under "Contact Us;" with GPS please us the physical address—1200 Tel Hai Circle in Honey Brook.
PHOTO: Dr. Beth Morling, Professor of Social and Cultural Psychology at the University of Delaware, returns to Tel Hai to present a fascinating program on The Psychology of Food on Thursday, January 29, 2015 art 1:00pm in the campus chapel.