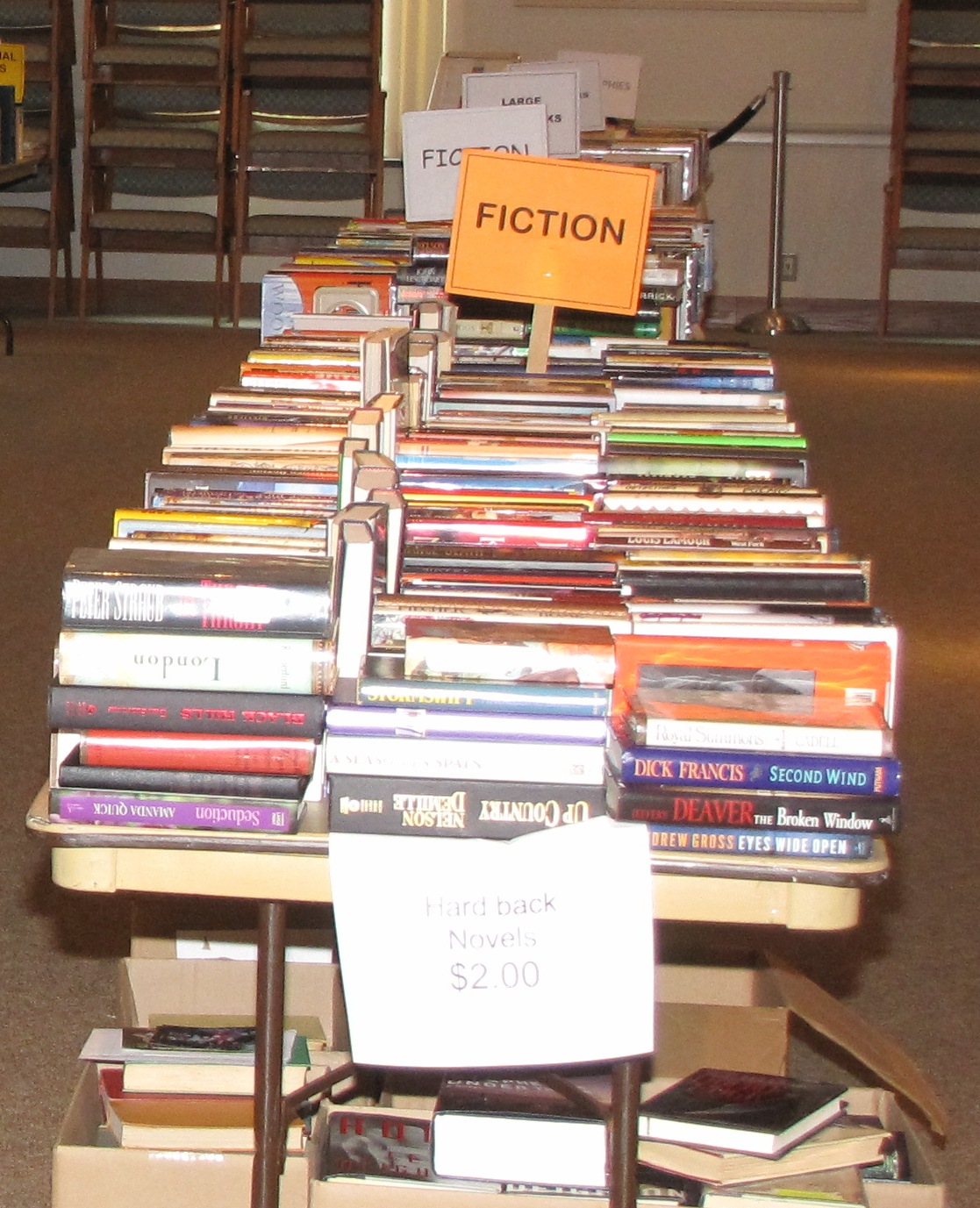 Want a great way to achieve a sense of accomplishment when the weather has you stuck indoors? How about clearing out shelves, boxes or drawers containing items you no longer need and that others can enjoy? Tel Hai's Volunteer Services Department and Library Committee members are looking for donations of gently used books—including hard and soft-cover editions, large print on varied topics—as well as CDs, VHS tapes and DVDs in excellent condition. This annual event provides an opportunity for you to recycle these items which will be available at bargain prices to the general public at the annual Book Sale on April 3 & 4, 2014. Directions to the Tel Hai community, which is located off Beaver Dam Road east of Route 10 in Honey Brook Township, can be found on their website: www.telhai.org or by using their physical address (1200 Tel Hai Circle) on your GPS.
Donations will be accepted beginning Tuesday, February 25 and continuing until Tuesday, April 1, 2014 in the Garrett Community Center. Collection boxes arranged by category await your donations on the first floor, beside The Gathering Room. Interested persons may contact Keeli Looper, Volunteer Services Director, for more information by calling 610-273-9333, extension 2010.
The Tel Hai Library Committee is not able to accept magazines, dated materials, Readers Digest condensed books, text books, game or puzzle books, dictionaries or encyclopedia for the event. The fund raiser supports the operations of the Tel Hai Library located in the community center. The committee hopes to purchase additional fixtures as well as books and varied media for the library.
Tel Hai is a nationally accredited not-for-profit continuing care retirement community that has served senior adults in northwestern Chester County since 1956. They invite their book-loving neighbors in Chester, Berks and Lancaster Counties to participate as a donor today—and as a customer at the Spring Book Sale on April 3 – 4, 2014.

PHOTO: Tel Hai Library Committee invites the public to donate gently used books, DVDs, CDs and VHS tapes in designated drop-off boxes located in the Garrett Community Center now until Tuesday, April 1. Book-lovers will want to return for the annual Book Sale to be held April 3 & 4, 2014 on campus.