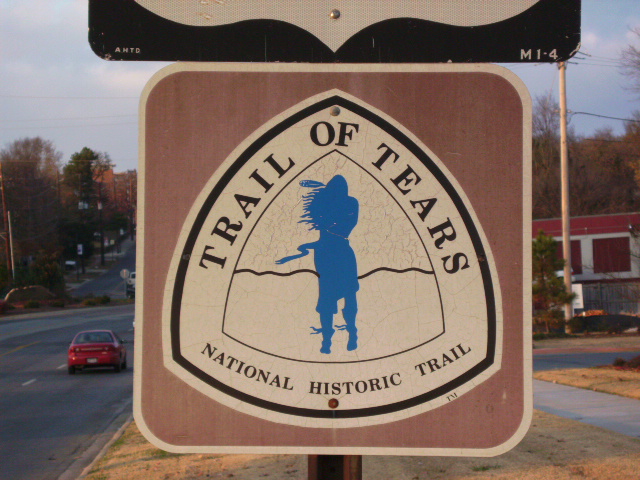 The Osher Lifelong Learning Institute (OLLI) of Widener University will offer a five-session course at Tel Hai exploring the circumstances giving rise to the 1830 law entitled "The Indian Removal Act" and its aftermath. Historians refer to the forced removal of the "Five Civilized Tribes" from the southeastern United States to areas west of the Mississippi River as "The Trail of Tears." Instructor, Dick Calef will explore this dark chapter in our nation's history during the presidency of Andrew Jackson.
The course will begin on Friday, March 28 at 1:00pm in the Gathering Room in the Garrett Community Center on Tel Hai's campus and continue on April 4, 11, 25 and conclude on Friday, May 2, 2014. The course fee of $40 is due and payable to Widener University at the first class session. To pre-register, please contact Bill Morling, Tel Hai's Life Enrichment Committee member, at 610-273-4165.
Instructor, Dick Calef, holds a BS degree from the University of New Hampshire and has proven to be a dedicated student of history. He has been a popular presenter at the OLLI Wednesday Speaker Series. Prior to retirement, Mr. Calef worked in marketing and sales management with General Electric and Hughes Aircraft Company, serving the electric power and aerospace industries. He previously taught "Reign of the Czars," "Stalin," "Hitler," and is also leading a spring course at the Exton center entitled "The Defining Struggle of Native Americans."
Directions to Tel Hai can be found on the website: www.telhai.org under the "Contact Us" tab; with GPS please use the 1200 Tel Hai Circle, Honey Brook physical address. The Tel Hai community has served seniors since 1956 offering an active, worry-free lifestyle and a variety of housing options, personal and health care, rehabilitation and .
PHOTO: Road signs mark the "Trail of Tears"—the route taken by Native Americans in the 1830s as they were "resettled" west of the Mississippi River.