They're living it & loving it!
Who better to ask about what it's like to live at Tel Hai than our residents!  They live it, and they love to share it.
With just one visit to the community, you'll discover that Tel Hai residents are our best advocates, cheerleaders and spokespeople.  From forging new friendships and connections to enjoying the retirement lifestyle they've always dreamed of, meet just a few residents who live at the 'Hill of Life!'  Will you join them?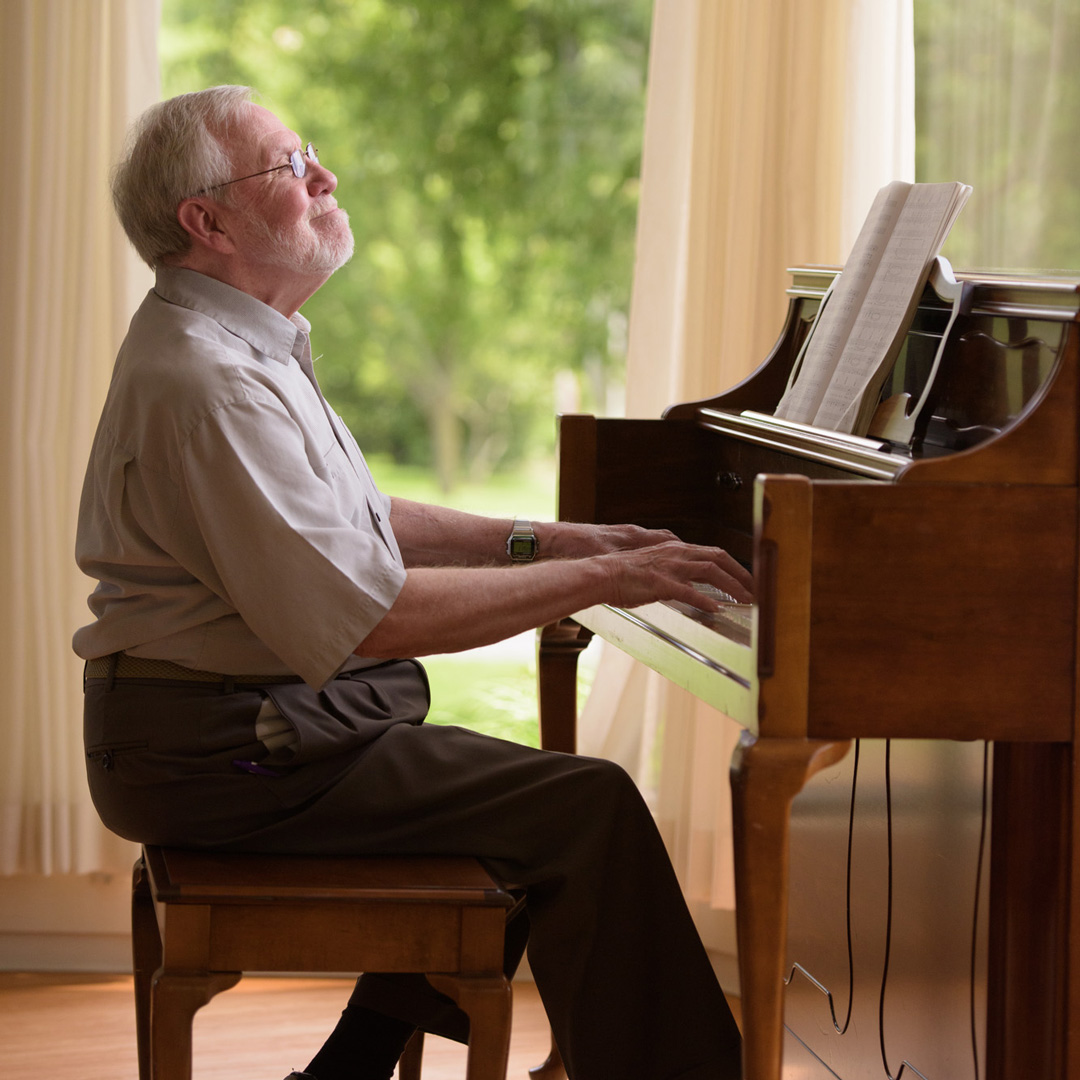 Bill Meehan
StoneCroft Apartment
Resident Since 2015
"When I moved to Tel Hai in 2015 with my wife Susan, I spoke to the Wellness Department about ways I could volunteer through music. Ever since, I've been playing twice a week for residents in Meadows Health Care Center. Throughout my life, I've had a lot of blessings through music. Now, it's my time to give back."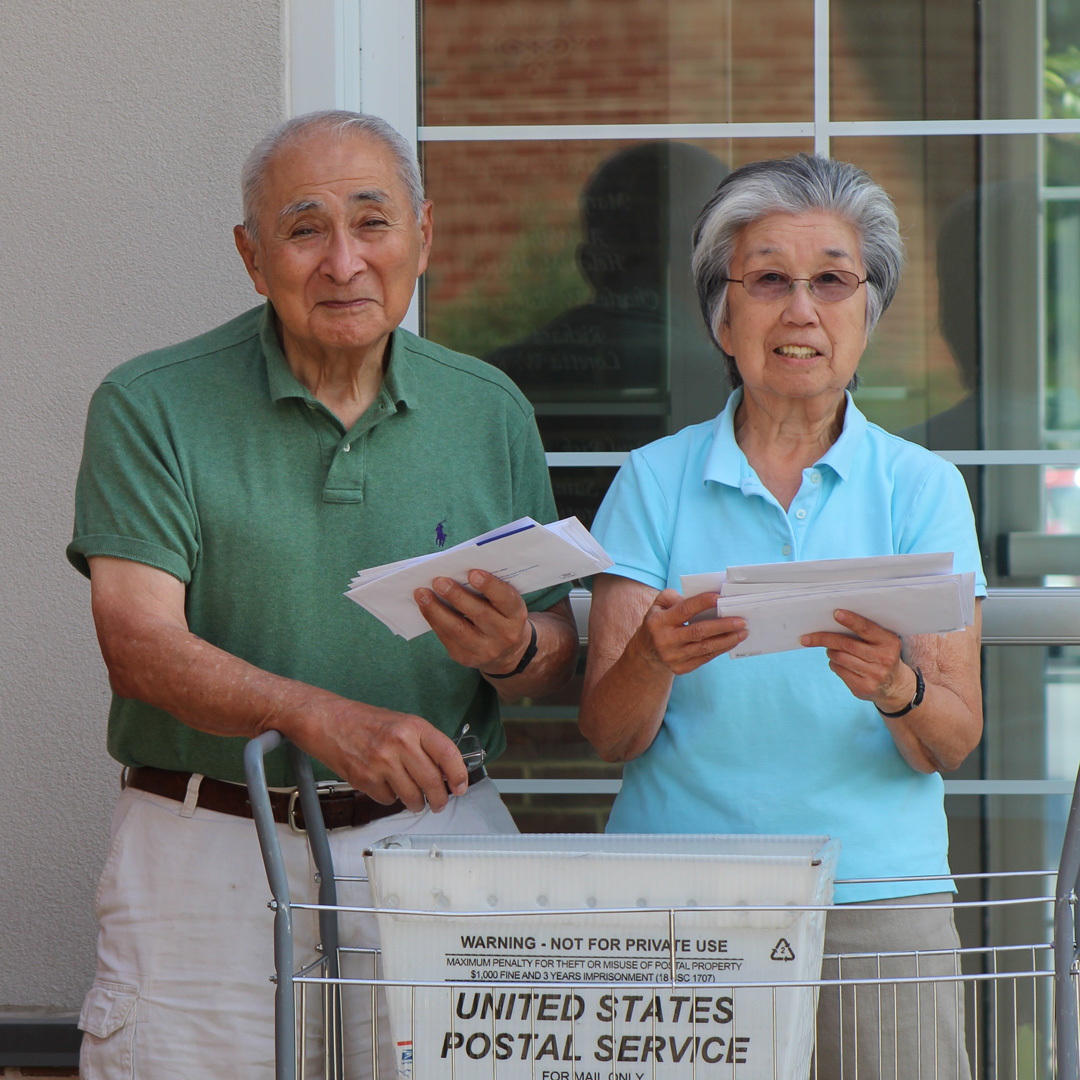 Dr. Herbert & Miiko Horikawa
Woods Edge Cottage
Residents Since 2012
"We had a 6-bedroom home where we raised our three children, but it was time to downsize. When we first visited Tel Hai and saw the wide-open, cottage floor plan, we fell in love with it. We were looking for an independent, active lifestyle where we could downsize but live in a convenient location."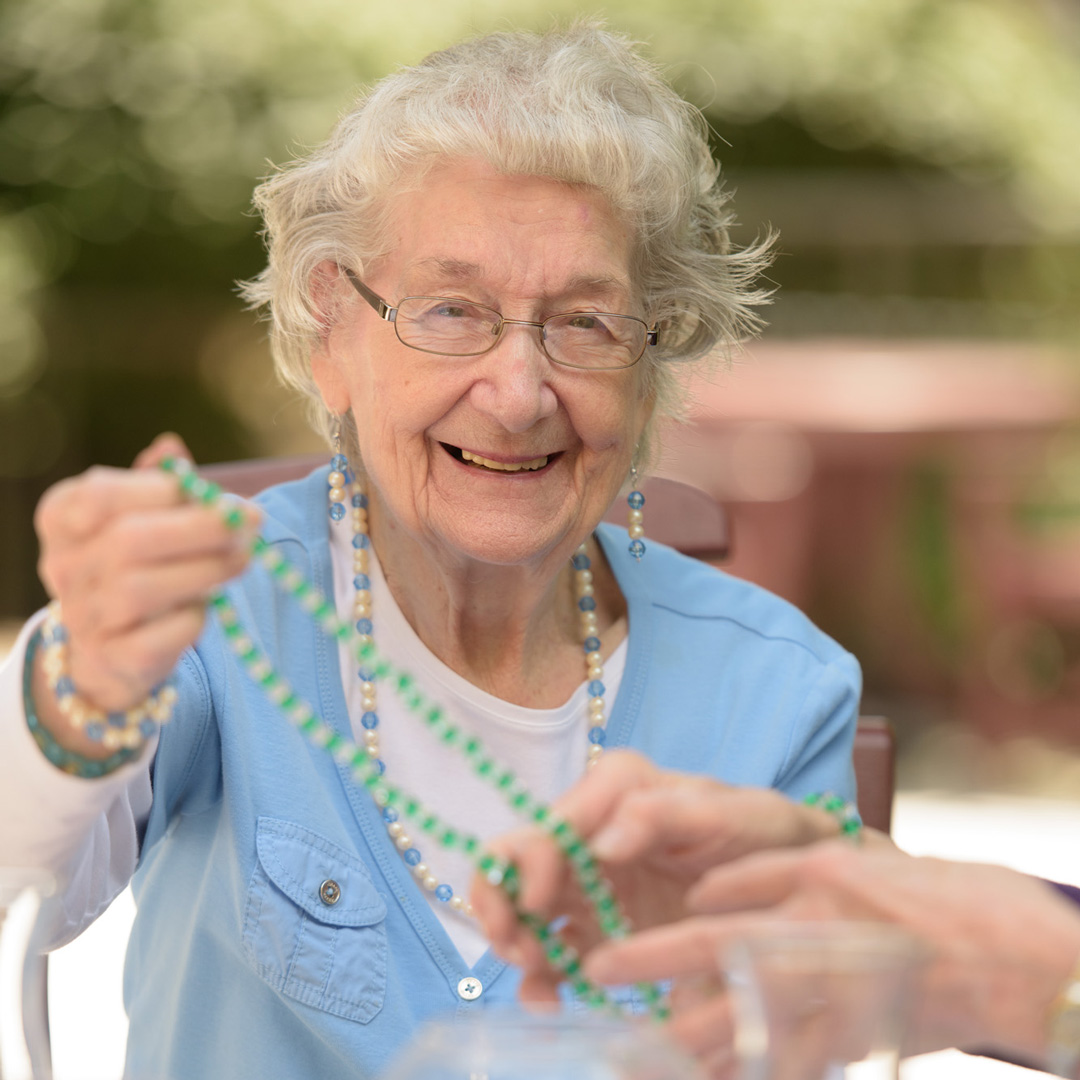 Janet Wengrin
Lakeview Personal Care
Resident Since 2014
"I just love it here, everything about it. We always have something going on, and I hate to miss out on an activity. I love jewelry making class because I enjoy helping others. I like helping them pick the beads, the patterns and the colors. We make beautiful earrings, necklaces and bracelets."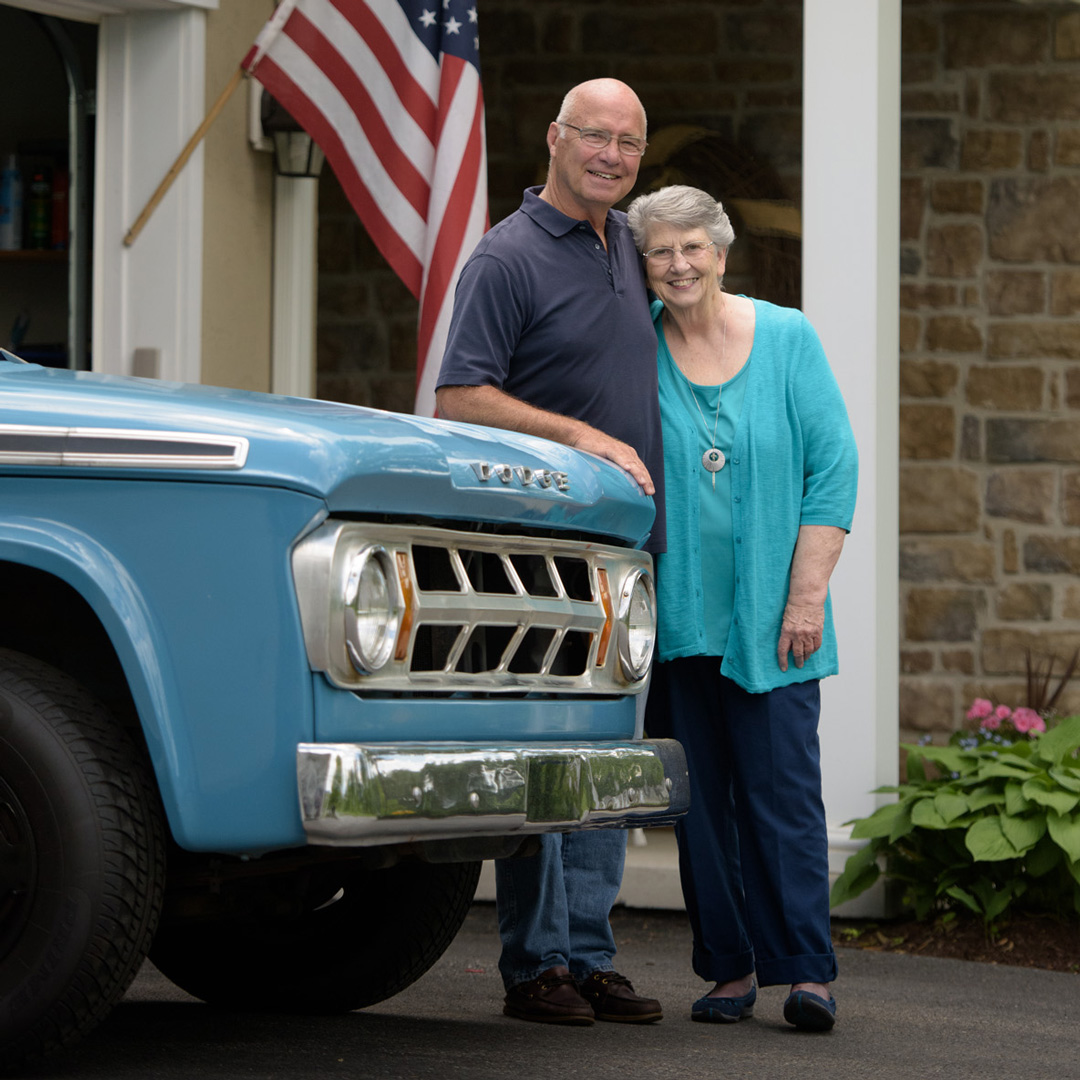 Sam & Liz Wampler
Woods Edge Cottage
Residents Since 2014
"Moving to Tel Hai was a decision we had to make. I was still getting better, but I didn't want our kids to have to make that decision for us. We made the right choice. We love it here. We got one of the last (new) cottages at Woods Edge… check out that view!"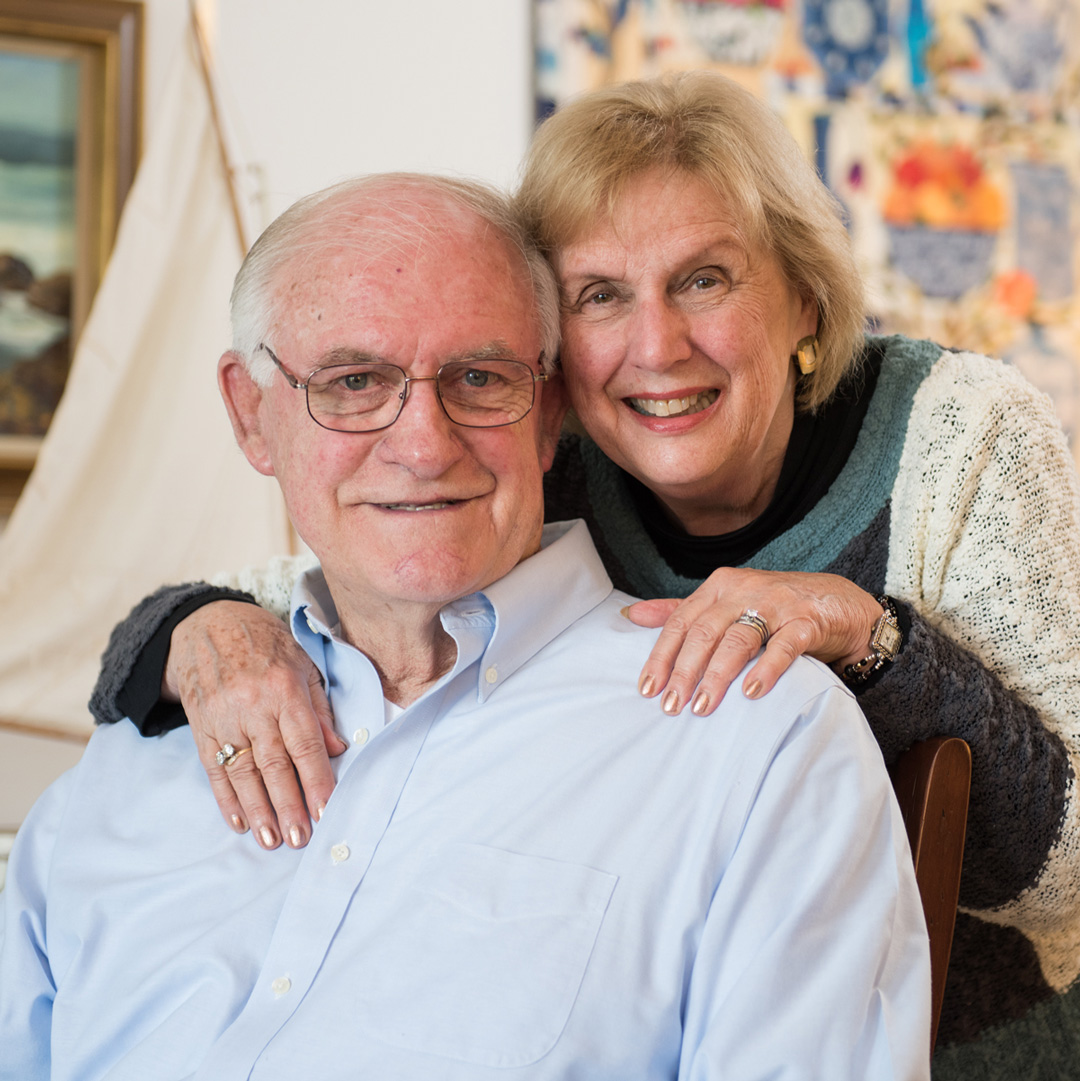 Charlie & Joann Huntington
StoneCroft Apartment Residents Since 2015
"We wanted to make the move while we are healthy and able to enjoy living in this community. We feel grateful and blessed to be at Tel Hai. We continue to feel this was the right move with an engaging lifestyle, nice neighbors, good food, quality construction, and the welcoming and accommodating nature of the staff."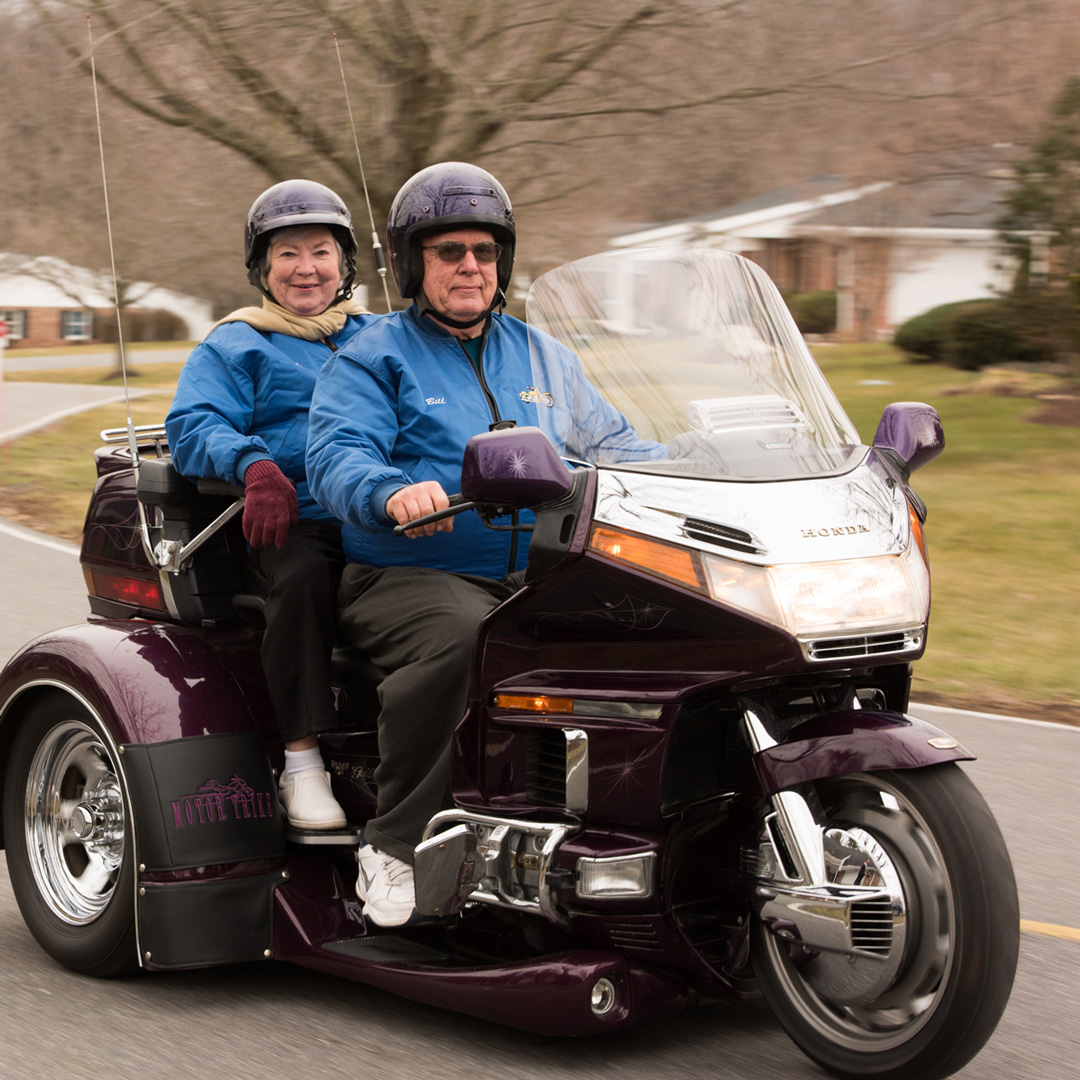 Bill & Joan Rigg
Maple Knoll Cottage Residents Since 2015
"Tel Hai is quaint and very private, especially in the cottages. But you can be around neighbors or go one building over and be in the middle of activities. We enjoy the friendships we've made and having lunch or dinner with our neighbors. We know now that people need to come before it's too late… while you can enjoy it!"