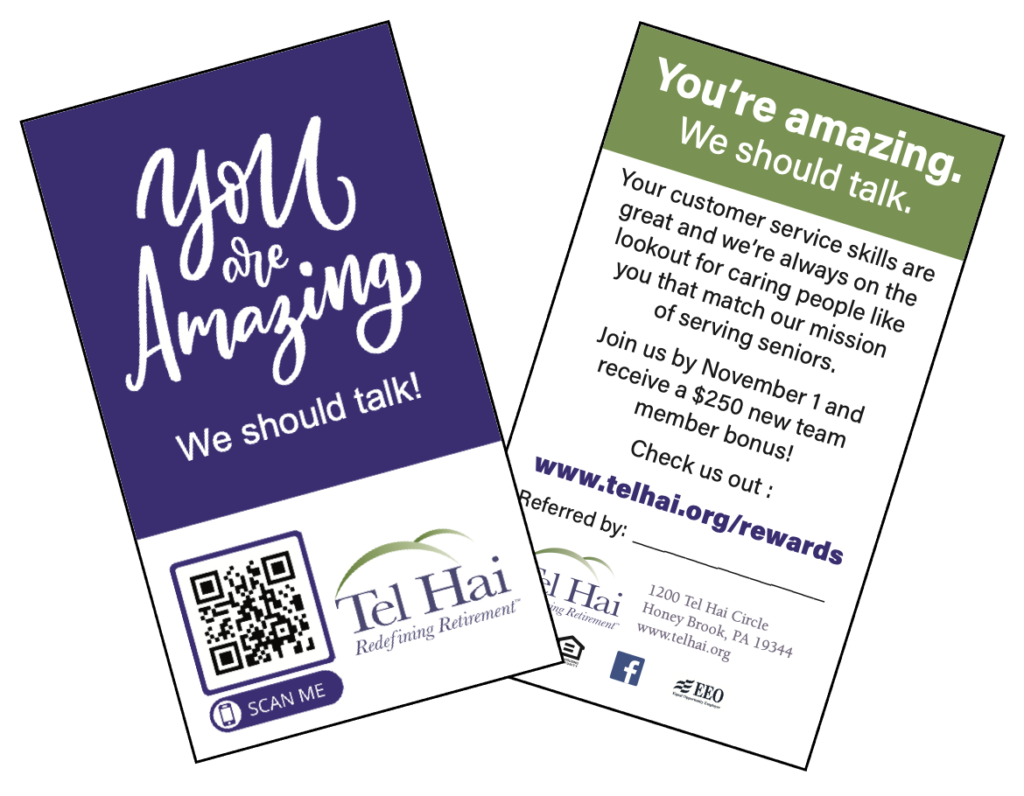 We heard that YOU ARE AMAZING!  You've been provided a referral card from a friend of Tel Hai and we're interested in talking to you about joining our team!
Now through November 1, earn a $250 referral bonus by joining #TeamTelHai!
Fill out the short form below to get started, and a member of our Human Resources team will reach out to you within the next business day! Or, if you're ready to get started, check out all our career opportunities by clicking the button below!  Discover the endless rewards of working at Tel Hai today!
Explore all available jobs now!
---
---
(COVID-19 Vaccination Statement: As of November 30, 2021, Tel Hai Retirement Community requires all employees to be fully vaccinated against COVID-19, unless he/she has an approved medical or religious exemption. New employees have 6-weeks upon hire to become fully vaccinated.)
Tel Hai Retirement Community is an Equal Opportunity Employer. For specific questions, please contact Human Resources directly at 610-273-4611 or email hr@telhai.org.