Tel Haven, our affordable rental option for seniors, is a 37-unit apartment complex that is federally subsidized by our nation's Rural Development Services. Each apartment includes a living room, eat-in kitchen, bedroom, and a private bath. The complex offers comfortable, enjoyable living and scenic views.
Tel Haven residents are warmly welcomed and encouraged to attend Tel Hai's programs, activities, and socials. There are also value-added services available for a nominal fee. Residents can use the community van for trips to the grocery store or area shopping malls for a minimal charge. In addition, there is a fee when using the 24-hour nurse response system, which is provided in each apartment to use in case of medical emergency.
The complex has a Resident Council that is comprised of three elected apartment residents who meet monthly with Tel Hai administrative staff. Questions, comments, and concerns of the apartment community are addressed in this forum.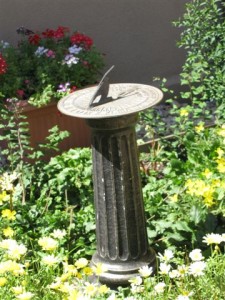 To be placed on our waiting list for a Tel Haven apartment, an application and financial statement must be completed and approved by Tel Hai administrative staff. The waiting list is divided into three segments by income level: "Very Low," "Low," and "Moderate." The date of application establishes priority for residence within these categories.
To be placed on the "Very Low" income priority list, annual earnings cannot exceed $28,550 for a single person or $32,600 for a couple. This priority listing criteria is in accordance with governmental directives and guidelines. If annual household income exceeds $57,550, an applicant is not eligible for federally subsidized housing.
Rent is calculated at 30% of the resident's adjusted monthly income. Allowable medical expenses are used as deductible expenses to determine adjusted income. After monthly rent is determined, a $40 monthly utility allowance is deducted.
If you are interested in applying for residency at Tel Haven and being added to the waiting list, click on the application link below.
The completed application may be emailed to WChapman@telhai.org or and mailed to:
Tel Hai Retirement Community
Tel Haven Apartment Manager
P.O. Box 190
Honey Brook, PA 19344
If you have questions or need additional information, please contact Tel Hai Retirement Community at 610-273-9333, ext. 2149.