Tel Hai Retirement Community invites local vendors to participate in our Holiday Bazaar 2017, which will be held on Thursday, November 30, 2017, from 10:00am to 2:00pm.
Team Members & Residents: Priority online vendor registration for team members and residents is open from August 28 to September 15, 2017 by using the form below.
General Public: Online vendor registration for the community is open from September 16 to November 1, 2017 by using the form below.
The Bazaar will be held on the campus of Tel Hai in the StoneCroft Center for Worship & Performing Arts, located at 4000 Treeline Drive, Honey Brook, PA., three miles east of Route 10 off Beaver Dam Road.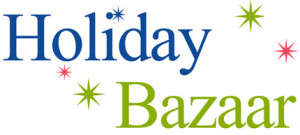 This event is OPEN TO THE PUBLIC and is a unique holiday and seasonal bazaar for residents of Tel Hai, team members, families and the local community to explore the following:
home-based businesses & enterprises
local artisans & craftsmen/craftswomen
The cost to participate in Holiday Bazaar is $25 per vendor/table, please make checks payable to Tel Hai Retirement Community.  Registration and payment is due no later than November 1, 2017. Please mail to:
Judy Schweitzer
Tel Hai Retirement Community,
PO Box 190
Honey Brook, PA 19344
Questions?   Contact Judy Schweitzer at 610-273-9333, extension 2154 or via email: jschweitzer@telhai.org
---