NEW Brownstone Apartments

---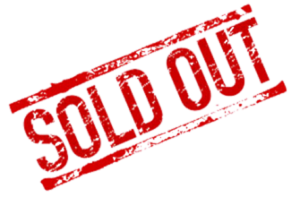 Brownstone— one of Tel Hai's latest expansion effort—is the final wing of accommodations adjoining StoneCroft and has been SOLD OUT!
The five-story structure will include 45 apartment homes, underbuilding parking for 28 vehicles and expansive common spaces for additional amenities, hobbies and resident functions.
This expansion of the Tel Hai lifestyle features 9 Brownstone floorplans* to choose from, ranging from one bedroom to two bedrooms with a den, as well as new resident gathering spaces. Plus, Brownstone residents have access to the full continuum of care available on campus.
(*Please note that square footage is approximate, and renderings are subject to change based on market demand and pre-construction analysis.)
---
Explore life at Tel Hai today and attend one of our upcoming 'Taste of Tel Hai' luncheon events! Join us in the Welcome Center for a tour of the Pearl model apartment, followed by an informational program and a delicious lunch.
---
Encompassing more than 103,500 sq. ft., construction began in September 2016, and we anticipate welcoming our newest residents in November & December 2017!
Features
– Special on- and off-campus events and activities
– Flexible spending in multiple dining venues
– Water, sewer, heating, cooling and utilities
– Trash and snow removal
– Lawn, shrub care & building maintenance
– Social Service support and referral
– Security & on-campus shuttle transportation
– Use of our modern, new 56,000-square-foot commons building
– Building and casualty insurance (except on personal property)
– PILOT (payment in lieu of taxes)
– Multiple WIFI cafés
Amenities
– 9 open, spacious floor plans
– Fully-equipped kitchen and laundry
– Patio/balcony
– Walk-in closets
– Personal electronic emergency response systems
– Garden plots & walking trails & pet-friendly residences
– Under building parking available
– Expanded cardiac, aerobic and aquatic wellness spaces
– 425-seat fine arts, conference and worship center
– Woodshop, quilting & fine arts spaces
---
Are you interested in learning more about life at Tel Hai?  CONTACT US to meet with our Retirement Counselor today! Be our guest, have your questions answered and start planning your next chapter in country comfort with maintenance-free living. Tel Hai offers a variety of residential options and a calendar full of activities and varied pursuits…a celebration of well-being.
SOLD OUT!
JADE-
One Bedroom, 1 1/2 Bath, 954 sq. ft.
SOLD OUT!
SAPPHIRE-
One Bedroom with Den, 1 1/2 Bath, 1,062 sq. ft.
SOLD OUT!
ONYX-
One Bedroom with Den, 1 1/2 Bath, 1,080 sq. ft.
SOLD OUT!
OPAL–
One Bedroom with Den, 1 1/2 Bath, 1,206 sq. ft.
SOLD OUT!
PEARL-
Two Bedroom, 2 Bath, 1,206 sq. ft.
SOLD OUT!
EMERALD-
Two Bedroom, 2 1/2 Bath, 1,532 sq. ft.
SOLD OUT!
RUBY-
Two Bedroom with Den, 2 Bath, 1,604 sq. ft.
SOLD OUT!
DIAMOND-
Two Bedroom with Den, 2 Bath, 1,786 sq. ft.
SOLD OUT!
CRYSTAL-
Two Bedroom with Den, 2 1/2 Bath, 2,182 sq. ft.