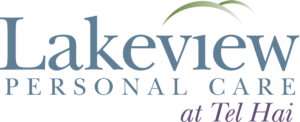 Did you know that Tel Hai Retirement Community offers Personal Care, Respite Care and Memory Support Care? It's found in Lakeview… which is home to more than 90 residents. For those who require daily assistance to remain independent, safe and secure, Lakeview provides the freedom and amenities of residential living paired with clinical support.
Encouraging a worry-free lifestyle, we collaborate with the resident and their loved ones to understand the resident's desires, interests and preferences. This resident-centered approach ensures that residents receive individualized care and programming suited to their abilities while preserving their dignity, comfort and level of function.
So what can you expect in your visit to Tel Hai? Check out our quick steps below on how to schedule a visit and take the first step in exploring the future for you or your loved one!
Step 1: Schedule a Visit
A crucial first step to learning about Lakeview Personal Care is to contact us to schedule a time to visit. Visiting isn't making a commitment, but it is starting the process of learning, discovering your options and making a plan. You can contact me directly at 610-273-9333 ext. 2446, email info@telhai.org or fill out our 'Schedule a Visit' form online here: https://www.telhai.org/visit
Step 2: Meet with an Admissions Coordinator
Visits always start with a time to sit down and learn more about your situation, care needs and get to know you and your loved one better. This time is also used to discuss information about pricing, amenities, accommodations and options. Together, we'll review the brochure and discuss any questions you may have. No question is too small or insignificant.
Step 3: Tour Lakeview Personal Care
After our chat, we'll embark on a tour of Lakeview. We'll view different accommodations including our wide array of floorplan options, and then view dining and recreational areas. The Garrett Community Center is also part of the tour, where you'll view alternative dining options, activity areas like our indoor pool and large library. I always encourage visitors to ask any questions that come up along the way and can alter the tour to accommodate the needs or wishes of those who are visiting.
Tours are meant to give you a personalized view of Lakeview and to discuss your specific situation, because everyone's needs are different. Most importantly during your tour, you'll meet residents of our community and our team members. You'll see how we interact with each other, what daily life looks like, and you'll have the opportunity to envision yourself or your loved one living here.
Step 4:  Next Steps
After your visit, I will follow up with you to answer questions you may have. This is also the time to ask yourself: Can all my needs be met at Tel Hai? If so, please apply for residency. That can be done by downloading an application online here: https://www.telhai.org/residency
I hope to welcome you 'home' to Tel Hai soon!
Melissa Christophel
Admissions Coordinator, Lakeview Personal Care
Tel Hai Retirement Community