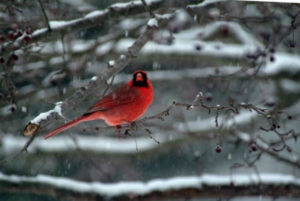 Tel Hai Retirement Community invites the community to attend a 'Meet the Artist' Dessert Reception & Open House with professional artist David Eastburn on Friday, January 19, 2018 from 1-3 PM in the StoneCroft Commons Clark Gallery. Join us for this free open house and reception, which is open to the public. A residential living accommodations will be open for viewing.
David's artwork is currently on display within the gallery. A portion of the proceeds from each piece of artwork sold goes to Tel Hai Retirement Community's Care Assurance Fund for residents that outlive their ability to pay for their care.
David is a local photographer that is well known in Chester County. He has a strange inexplicable calling to pick up a camera and press the shutter. To capture, to connect and to create. He doesn't need words or a stage or an audience just a camera and a subject. In this season of thankfulness, gather around boxes of old photographs to reflect and practice gratitude. Because in those black and white snapshots lies proof of a life well lived.
David opened his first Photography Studio in Downingtown in 1980. He continues to live and photograph in Chester County, near Hibernia Park, and owns Eastburn Photography, Coatesville, PA.
Event is hosted in the StoneCroft Commons Clark Gallery, on the campus at Tel Hai, located at 4000 Tree Line Drive, Honey Brook. We are only 3 short miles east of Route 10 off Beaver Dam Road. Follow Beaver Dam Road to the campus of Tel Hai, then turn onto Tree Line Drive and follow signs to StoneCroft. Parking is available adjacent to the StoneCroft commons main entrance.
Tel Hai Retirement Community, an accredited nonprofit continuing care retirement community, has provided high quality and compassionate care since 1956. For more information or directions, please visit www.telhai.org.
---
Founded in 1956, Tel Hai Retirement Community is a non-profit, 501(c)3 Life Plan Community (formerly a continuing care retirement community) located in the rolling countryside of Chester County in Honey Brook Township. Tel Hai offers the full-continuum of aging services including residential living, personal care, health care, , home care services and therapy services. Tel Hai is dedicated to providing high quality care and services to enhance personal dignity, autonomy and lifelong enrichment as a demonstration of Christ's love for all persons, including more than 950 residents and 500 team members. Tel Hai is nationally accredited by the independent Commission on Accreditation of Rehabilitation Facilities-Continuing Care Accreditation Commission (CARF-CCAC.)