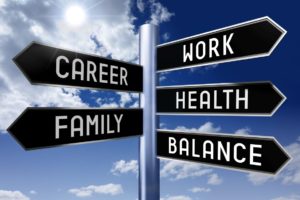 Three years ago I found myself at a career crossroads after learning that the firm where I had worked for 15 years was downsizing. Part of cutting back included capping the hours of part time employees including myself. I needed to decide whether I should abandon the job that had enabled me to be available for my teenage daughter's school schedule or endeavor to find full time employment.
The latter was a daunting idea that I had long been avoiding. Along the way, however, I found the perfect solution in the form of a supplemental job in order to keep things status quo.
That job was a position at Lakeview Personal Care at Tel Hai working 6:00pm-10:00pm a few weeknights per pay period and every other weekend. The flexibility and duration of the shifts gave me confidence that I could balance both a part time day job along with evening part time shifts at Tel Hai. I had recently acquired my Certified Nursing Assistant (CNA) license and found that the work in personal care was a perfect fit for my new skill set and current physical abilities.
I will be forever grateful to Luann in Human Resources for the encouraging information she provided during our one-on-one interview. I remember telling her that I had no idea where I would even fit in as a newly licensed CNA, but she was confident that Lakeview was the answer – and she was right! As much as I love working with my residents, the team with whom I work at Lakeview are an amazing group of caregivers.
With the transition into healthcare, I also found an interest in what growth opportunities might be available. Regarding Tel Hai benefits, I found the tuition reimbursement program and scholarship program for both full and part time employees was very alluring. As a result, I have enrolled in classes to work toward becoming a Registered Nurse (RN)! I was also offered the opportunity to train and be certified as a Med Tech at Lakeview, which I continue to do part time on the 3-11pm shift.
Surprisingly, that flexibility continues to allow me to effectively balance work and home.
Being a part of the community at Tel Hai has been and continues to be inspiring work. This past spring I encouraged my daughter to look at possible part time positions on campus and she found an excellent opportunity in the Culinary Services Department. Even with college on her immediate horizon, she plans to work during breaks and whenever she can.
It is with gratitude that we both can be of service to the residents of Tel Hai!
Cherry Grubb
Certified Nursing Assistant, Lakeview Personal Care
Tel Hai Retirement Community