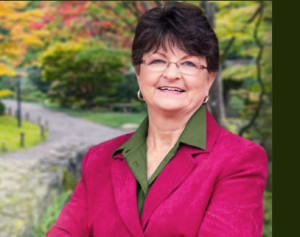 Tel Hai's Office of Pastoral Care presents an 'Inspirational Book Talk & Signing with Gayle Roper' on Thursday, October 1, 2015 at 7:00 PM in the StoneCroft Center for Worship & Performing Arts.
Gayle Roper, a Chester County resident and an award winning author of more than 50 books, will speak on the topic of her recent book, A Widow's Journey: Reflections on Walking Alone. Released in February 2015, A Widow's Journey is a book of reflections about faith in the God of all comfort while experiencing the grief of the death of her beloved husband.
Gayle's talk will be inspirational and practical. Her target audience is not only widows, but family and friends of widows but all persons who are in a marriage rel…ationship. Her reflections will include advice on preparing to be successful after the death of a spouse. Following her talk, Gayle will be available to autograph A Widow's Journey and several of her recently released novels.
Life at Tel Hai retirement community is enriching and rewarding. We welcome the greater community and public to attend this event for free! See you soon on the campus of Tel Hai!
Event is hosted in the StoneCroft Center for Worship & Performing Arts, on the campus at Tel Hai, located at 4000 Tree Line Drive, Honey Brook. We are only 3 short miles east of Route 10 off Beaver Dam Road. Follow Beaver Dam Road to the campus of Tel Hai, then turn onto Tree Line Drive and follow signs to StoneCroft. Parking is available adjacent to the StoneCroft commons main entrance.
For more information or directions, please visit www.telhai.org.