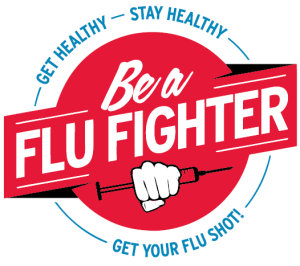 Tel Hai Retirement Community is dedicated to the well-being and safety of our residents, employees, and the general community. We understand the devastating impact the influenza virus has on the elderly population and our goal is to protect our community from influenza illness.
Tel Hai requires each employee to obtain the annual flu vaccine. The flu season is designated by the Center for Disease Control (CDC) and our medical director, Dr. Satriale. Flu season generally runs from October through April. Our goal is to vaccinate all employees in October and all residents in November. Residents are being vaccinated after employees to ensure that they have the best immunity during the peak of the flu season.
According to the CDC:
Why should people get vaccinated against the flu?
Influenza is a serious disease that can lead to hospitalization and sometimes even death. Every flu season is different, and influenza infection can affect people differently. Even healthy people can get very sick from the flu and spread it to others. Over a period of 31 seasons between 1976 and 2007, estimates of flu-associated deaths in the United States range from a low of about 3,000 to a high of about 49,000 people. During recent flu seasons, between 80% and 90% of flu related deaths have occurred in people 65 years and older.
During this time, flu viruses are circulating at higher levels in the U.S. population. An annual seasonal flu vaccine (either the flu shot or the nasal spray flu vaccine) is the best way to reduce the chances that you will get seasonal flu and spread it to others. When more people get vaccinated against the flu, less flu can spread through that community.
What are the benefits of flu vaccination?
There are a lot of reasons to get a flu vaccine each year:
Flu vaccination can keep you from getting sick from flu. Protecting yourself from flu also protects the people around you who are more vulnerable to serious flu illness.
Flu vaccination can help protect people who are at greater risk of getting seriously ill from flu, like older adults, people with chronic health conditions and young children (especially infants younger than 6 months old who are too young to get vaccinated).
Flu vaccination also may make your illness milder if you do get sick.
Flu vaccination can reduce the risk of more serious flu outcomes, like hospitalizations and deaths.
Remember to wash your hands, get your flu shot & stay healthy!
Janet Kretchmer RN, ICP
Infection Preventionist, Staff Educator
Tel Hai Retirement Community