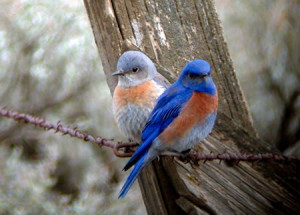 Tel Hai Retirement Community will host Ken Leister of the Bluebird Association of Pennsylvania on Friday, May 8 at 11:00 AM in the community's chapel at 1200 Tel Hai Circle, Honey Brook, Pa.  Admission to this event is free and open to the public.
Leister's educational lecture will focus on the thrill of attracting and watching bluebirds in your own backyard.  Leister will share his knowledge on bluebird habitats, population patterns, bluebird behavior and how to build a proper bluebird nesting box.
Tel Hai Retirement Community, an accredited nonprofit continuing care retirement community, has provided high quality and compassionate care since 1956.  The campus is located at 1200 Tel Hai Circle, Honey Brook, PA., three miles east of Route 10 off Beaver Dam Road. For more information or directions, please visit www.telhai.org.