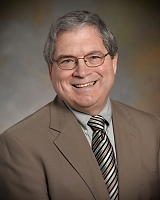 Like the past year, the last days of 2014 are whizzing by!  The weather report this morning for New Year's eve was "clear and cold," forecasting clear skies to enjoy fireworks, but, if you are going to be outside as you ring in the New Year,  be sure to bundle up as a temperature of only 27 degrees is projected. Burr!
So, as we close another year and welcome 2015 what are you looking forward to? Typical for most of us is a mixture of personal and family related aspirations with a few New Year resolutions sprinkled in.  For the Tel Hai family what's ahead?
–   First, a plug to avail yourself of a wealth of life enrichment, wellness and volunteer activities already in place and published in the Tel Hai newsletters like What's New. (Click here to see the January issue). At the start of a new year these activities offer a wide variety of ways to develop a new interest, discover a hidden talent or gain new friends!
–   Our annual Blood Drive with the Miller-Keystone Blood Center will be January 20 in the Chapel.
–   The new year will usher in new leadership at Tel Hai – Keeli Looper becomes the new VP for Human Resources, Amy Whary assumes Keeli's former role – Director of Volunteer Services and Jolene Weaver comes to Tel Hai as the new Director of Communications.
–   Lakeview's new memory support neighborhood – Maple View, is scheduled to open in February.
–   The new StoneCroft facilities are slated to open mid-year and the opportunity to welcome 150 new residents. These facilities will include 105 new apartments of the Bluestone and Greystone buildings, as well as the StoneCroft Commons building.
–   Later this spring, the public phase of the StoneCroft Capital Campaign will be launched. We are excited with the generosity displayed within the initial "leadership" phase of this campaign.
–   Throughout the year we will take steps to participate in a new partnership known as CHAPa, the Covenant Health Alliance of Pennsylvania, a regional group of Mennonite and Brethren Retirement Communities. The purpose of this joint venture is to develop an integrated post-acute care delivery system to assure strong partnerships with local health systems and payer sources.
–   2015 will provide the opportunity to start Phase 4 of Tel Hai's Master Plan. In January we plan to start marketing the Cottage portion of this project (19 units) with the goal to start construction in the fall. Marketing of the apartment phase of the project (Brownstone) is also tentatively scheduled to start in the fall.
Whatever your relationship to Tel Hai – resident, staff member, volunteer or other – may you experience a happy and healthy New Year!
Joe Swartz
President & CEO