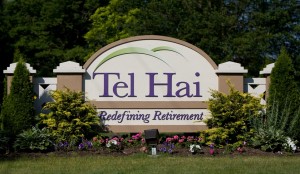 The Life Enrichment Committee at Tel Hai has invited APPRISE volunteer, John Vogel, to return to the campus chapel on Tuesday, October 7 at 10:00am to provide an update on Medicare programs and benefit changes. As the Medicare Open Enrollment period approaches all participants will be keenly interested in learning more about the program in general terms as well as the benefit changes that may affect your selections for 2015. Residents from the surrounding community are also invited to attend.
Pennsylvania's APPRISE Health Insurance Counseling Program is designed to assist older Pennsylvanians to understand and utilize the Medicare program and its benefits. Medicare provides health insurance coverage to individuals age 65 and older, as well as to certain persons with disabilities. APPRISE counselors are specially trained volunteers who can answer questions about the Medicare program and provide objective, easy to understand information. Additional information can also be obtained by contacting the Chester County Area Agency on Aging located in West Chester.
Tel Hai is located off Beaver Dam Road, east of Route 10 in Honey Brook Township. Directions to the campus can be found on the website: www.telhai.org under the "Contact Us" tab. When using a GPS, the physical property address should be referenced: 1200 Tel Hai Circle.
Tel Hai, a nationally accredited not-for-project community, has provided housing, health care, rehabilitation and to seniors since 1956.