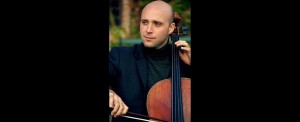 The Tel Hai Concert Series will offer two opportunities for the public to enjoy inspirational musical performances during the month of April. Vocal and instrumental programs have been scheduled. The first will be a concert of gospel songs presented by the Gap Male Chorus on Sunday, April 13 at 7:00pm in the Tel Hai Chapel on their campus located off Beaver Dam Road, east of Route 10.
Organized in 1922, the Gap Male Chorus was originally composed of men from different churches in the Gap area of Lancaster County. Today the chorus has grown to include over 50 active members who represent approximately 35 different churches in four counties. The chorus has the distinction of having presented concerts of gospel songs every year for over 90 years. Their program is open to the public and offered free of charge, but they ask those attending to bring canned goods which will be donated to the local food pantry as their expression of thanks for the enjoyable program.
The second concert on Sunday, April 27 will be presented at 3:00pm in the Tel Hai Chapel featuring Steve Kramer, cellist. Mr. Kramer was born in Copenhagen, Denmark and immigrated to the United States in 2010. Know as a major international artist and performer, he began violin lessons at age 3. Born into a family of musicians, he was inspired by his grandfather Vladimir Yeshayavitch Novak, an eminent violinist and teacher with the Kiev Philharmonic and Kiev school of music. Steve's performances are dedicated to putting forward his grandfather's legacy today. Mr. Kramer debuted at the Kimmel Center's Verizon Hall in the 2012-13 season and will be a soloist and chamber musician at the Barnes Foundation in Philadelphia and at Lincoln Center in New York City in the 2014-15 season. He is currently the artist in residence at String Theory High School in Philadelphia. His concert at Tel Hai will include accompaniment by piano and clarinet.
Directions to Tel Hai can be found on their website www.telhai.org under the "Contact Us" tab. When relying on your GPS please use the 1200 Tel Hai Circle physical address. The Tel Hai community has provided a worry-free lifestyle to residents since 1956 with a variety of housing options, health and personal care, and rehabilitation services.
PHOTO: Cellist, Steve Kramer shown here, will perform at Tel Hai on Sunday, April 27 at 3:00pm in the Chapel on campus. Earlier in the month, the Gap Male Chorus will offer a concert of gospel songs on Sunday, April 13 at 7:00pm. Both programs are open to the public and offered free of charge.